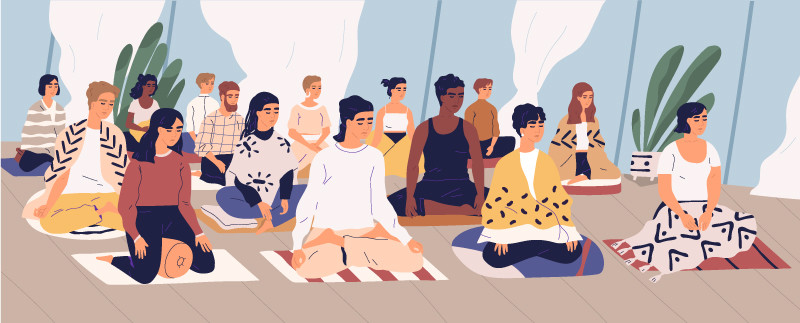 2022 MBLC-YA RETREAT
Tutors: Heather Grace Bond, Ani Tselha and Heather Regan-Addis
Dates: Friday 29th July- Sunday 31st July 2022
Cost: £290.00 payable over two monthly payments of £145.00
Booking info: To book this retreat please contact info@mindfulnessassociation.net
Location: ONLINE
This training has a 3-day format that aims to enable participants to confidently deliver our young person's curriculum that's known as the Mindfulness Based Living Course for Young Adults (MBLC-YA).
The MBLC-YA is designed to be facilitated over 10 sessions of approximately 40 minutes to 1hr duration, one session per week, with pupils of secondary school age, i.e. 11-18 years old, or college age, i.e. 18-21 years old, and is based on the Mindfulness Association's adult 8-week Mindfulness Based Living Course (MBLC) with some important modifications such as information about the developing brain. Each session of the MBLC-YA is accompanied by a PowerPoint to illustrate the main teaching points, however it is intended that each lesson is highly experiential.
Prior to attending the retreat, participants receive access to 10 lesson videos, where the creator of the course, Dr Heather Bond, models delivery of the session in a school classroom. Participants are asked to watch all of these prior to attending the training, and to journal about their experience. Prior to the training, participants also receive links to the Teacher Manual, the Student Manual, and 10 lesson PowerPoints. There is an MBLC-YA app that includes the practices from the course, that is available on both Android and iOS platforms.
During the training, participants are afforded the opportunity to practise delivering sessions in a safe and encouraging environment. For those who are already teaching adults, but not young people, the training will also highlight the differences to be aware of when working with adolescents. This teacher training is open to those who have completed both weekends of Teaching Level One, including those not already working in schools.
Pre-requisites for delivery of this course include completion of the Mindfulness Association's 'Mindfulness – Level 1'
You do not need to be a fully qualified MBLC teacher in order to attend the retreat, but you must have completed the two initial weekends of teacher training that comprise 'Train to Teach Level 1'.