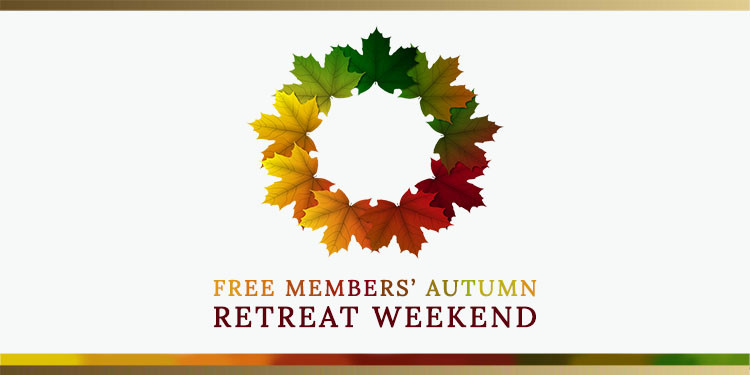 AUTUMN FREE MEMBERS RETREAT WEEKEND ONLINE
EMBRACING CHANGE
with Alan Hughes, Jacky Seery & Heather Regan-Addis
This last 18 months has seen us experience changes we never could have anticipated. It seems the only constant is change! During this weekend we will reflect on the changes we have been experiencing and create space to allow understanding about ourselves and about our lives to emerge. We will explore together how we can turn towards and embrace change as an opportunity for growth and flourishing.
This weekend will take place on 24 to 26 September on Zoom and is free to all Mindfulness Association members.
As a member, you are free to attend the whole of the weekend or selected sessions from the weekend. We hope that you will join your community of practice in mutual support as we navigate the path of practice together.
Not already a member?  Sign up for membership – it costs just £10 for a six month trial then you can attend the weekend for free. Join Here.