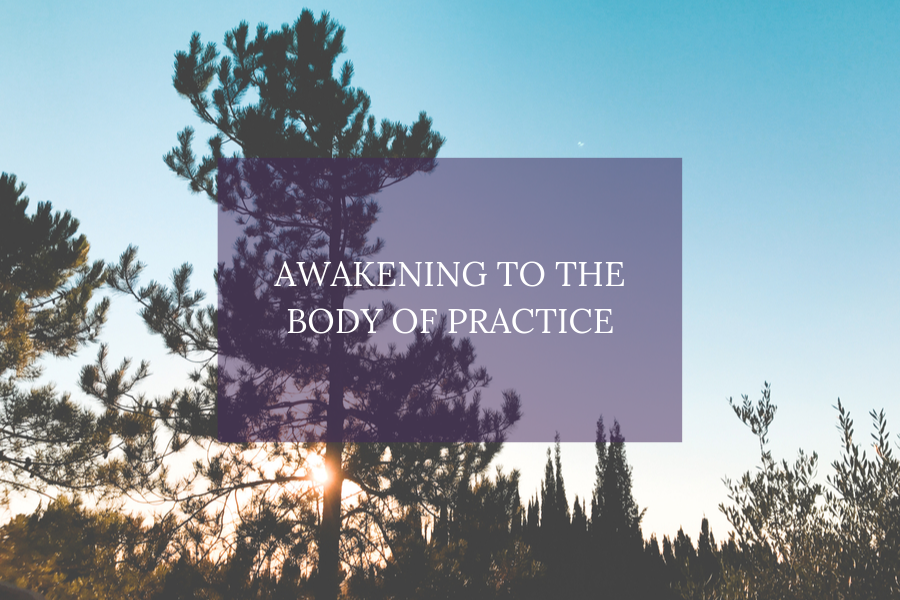 AWAKENING TO THE BODY OF PRACTICE
Calling all Mindfulness Teachers
Join our NEW CPD Weekend
AWAKENING TO THE BODY OF PRACTICE
With Anna Zubrzycki & Angie Ball
If you have trained to teach mindfulness, this weekend course, Awakening to the Body of Practice, is for you. Not only will it equip you with some additional skills and practices to be truly embodied when teaching, but it counts towards your CPD requirements in accordance with the Good Practice Guidelines with The British Association of Mindfulness-Based Approaches (BAMBA).
This weekend is aimed at deepening the perception of our embodied experience and how this informs both teaching and the practice of mindfulness, compassion and insight. 
For many of us as tutors/facilitators, it requires a degree of courage as well as the ability to develop skills of somatic delivery.  Initially we may need to take an honest appraisal of how we feel about our own bodies, our strengths and perceived limitations, in order to support our ability to convey appropriate and engaged body movement practices in a teaching environment.
The more a teacher attains deep embodiment whilst delivering a practice and is fully immersed themselves this not only connects to the 'Domain 3 of the MBI TAC, the Embodiment of Mindfulness', but also conveys an authentic experience for others. 
Over both days we will take both a creative and experiential approach towards discovering our individual body stories as well as:
Learn techniques and practices to enhance our embodiment when delivering practices

Develop ways in which specific practices from Mindfulness and Compassion training curriculums can be experienced deeply both in sitting practice and during course content delivery.   This is also applied to movement, interpersonal work and enquiry sessions. 

Explore the principle of interdependence of body, voice and intellectual understanding.

Heighten awareness of spatial relations in a teaching environment.

Draw on various creative mediums to enable body awareness.
Work will be in breakout groups as well as the whole group.
Tutors Anna Zubrzycki and Angie Ball are both experienced tutors and practitioners with jointly long-time experiences in various forms of somatic body work.
email us at info@mindfulnessassociation.net to confirm your place.