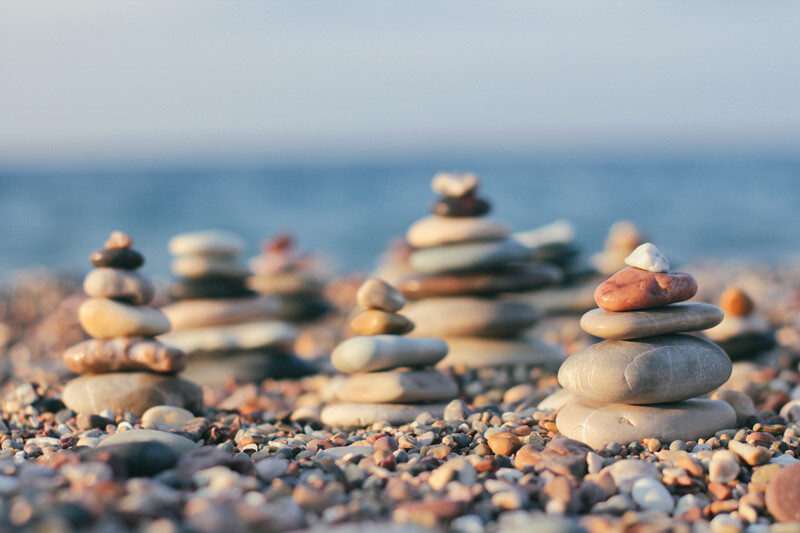 Compassion In Action Online Retreat
Online Retreat with Heather Regan-Addis
Our operational definition of compassion is 'A sensitivity to the suffering of self and other, with a deep desire to relieve that suffering', attributed to the Dalai Lama. This has two aspects to it.
The first aspect is turning towards and being with our suffering, which is helped by our mindfulness practice, including practices like RAIN. During our retreat we will practice mindfulness together in sitting, bodyscan and gentle movement practice.
The second is cultivating the capacity within ourselves to respond skilfully when suffering happens. We do this by developing our inner resources of loving kindness, joy and equanimity. During our retreat we will focus on developing these resources, especially joy, which hopefully shouldn't be too challenging at the seaside in the summer.
The second aspect also includes how we respond to the suffering we find around us. We will do this through a general exploration of how we can each contribute to make our corner of the world a bit happier and reduce suffering, without becoming overwhelmed.
So on the retreat, we will be practicing compassion, cultivating joy and appreciation (which should be quite easy to do by the seaside in the summer) and building our compassionate resources. Then we will be looking in particular at one way of practically applying our compassion practice in our life by exploring the impact of what we chose to eat.
One clear way that we can contribute to better personal wellbeing and the to the wellbeing of the wider world, and so reduce suffering, is to move to a more plant based diet. This is compassion in action to generate better personal health and a feeling of great wellbeing that we are walking our talk, in terms of animal welfare and the environment.
In my experience of practice and teaching, training in compassion is the most transformative, as we move towards self-compassion and acceptance as opposed to self-criticism and resistance. While everyone experiences the inevitable pain of life, the evolved human condition sets us up to resist this pain and therefore suffer. By getting to know ourselves better and by recognising that the human condition and the conditioning that we are subject to is not our fault, we can begin to let ourselves off the hook of unrealistic perfectionism and own the mess that we all are. As Rob Nairn says we can become a 'compassionate mess'.
The retreat will also include silent periods for reflection.
This retreat is suitable for anyone who already has a mindfulness practice and will qualify as a 5 day retreat for CPD purposes for Mindfulness teachers. . The course fee is £250. This is one of our chill-out retreats so there is plenty of free time during the schedule for rest and/or personal practice.
You can pay in 5 monthly instalments of £50. Places are limited to 24.
To book your course place, please click here
We look forward to seeing you there and sharing this special time together.