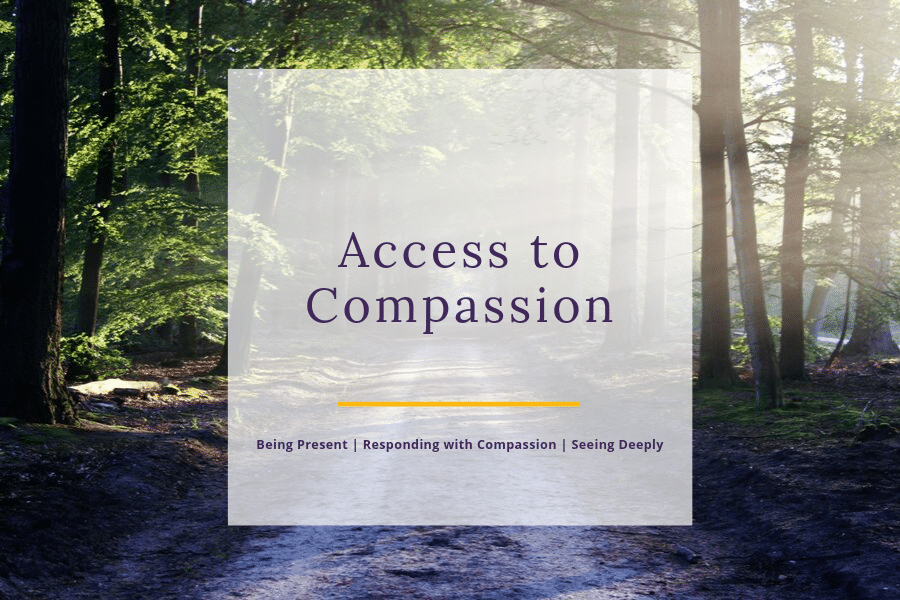 Trained Elsewhere? Online Access Course
This online course takes place over five weeks on a Tuesday evening (29th October- 26th November 2019) from 19.00pm till 20.30pm with Heather Regan-Addis. This course is designed for those who have completed an eight week course in Mindfulness, such as MBSR or MBCT and who would like to develop their Mindfulness practice further by training in Compassion. Completing this course, delivered over five weekly sessions will prepare you for our Level 2: Responding with Compassion course. Over the five sessions we will explore the following topics:
1. Settling, grounding, resting with breath and sound support, including intention and motivation.
2. Kindness practice
3. Acceptance practice and RAIN
4. Observer and Undercurrent model
5. Introduction to Self-compassion
The dates for each of the five sessions are the 29th October, 5th November, 12th November, 19th November and the 26th November 2019. The cost is £150.00 and to book your place please click here. 
Those attending will receive a free copy of our Mindfulness Based Living Course book as the course manual.