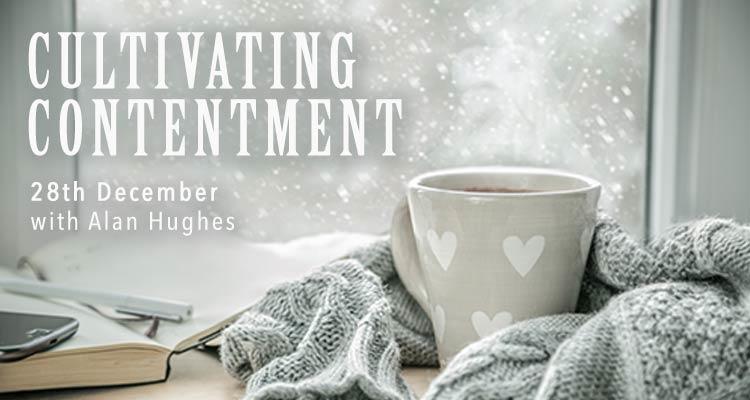 Cultivating Contentment Online Practice Day
Cultivating Contentment- THIS PRACTICE DAY IS NOW FULLY BOOKED.
Monday 28th December 2020 10- 4pm with Alan Hughes
The Christmas period can often be about consumerism – about trying to find happiness through external objects, and by acquiring more and more.  While this can bring us happiness in the short term, many people find this approach to life ultimately unsatisfying.
When we cultivate contentment, however, we turn our attention inwards and learn to live our lives wholly, with what we have, rather than constantly striving for something else.  It is about finding satisfaction in the here and now, with our lives as they are.  In this way, we can learn to find a deeper joy and happiness than we might experience simply by fulfilling our desires.  We discover a happiness that is grounded in the present moment, with whatever we have.
During this practice day we'll explore what Contentment might mean for us, through mindfully cultivating inner attitudes such as personal acceptance and gratitude.  In doing this, we move towards bringing more joy and happiness into our lives, whatever our life situation might be.