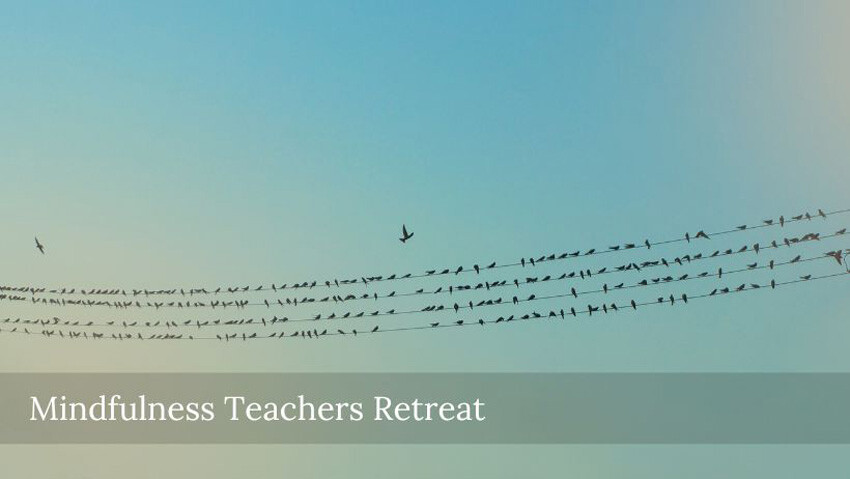 Retreat for Mindfulness Teachers
As mindfulness teachers, our presence is one of the fundamental qualities that we bring to our teaching. This reflects the stability of our mindfulness; the extent to which we are grounded in awareness itself. Mindful awareness increasingly becomes our reference point, rather than the contents of our experience, and is the place that we learn to teach from. As our presence develops, we become more fully there with other people, becoming comfortable with the unknown, and not turning away from things that might feel unpleasant. We can become more relaxed with whatever is happening, letting go of a sense of needing to do something or fix things. Of course, as teachers, the basis for this is our own mindfulness practice.
Building on the sessions of the membership weekend, this retreat led by Alan Hughes will be an opportunity to explore what mindful presence means for us individually.  The retreat will be very practice orientated, also incorporating periods of teaching, reflection and sharing.  As a support to our practice, we will also we have periods of "noble silence", although the extent that we can engage with this will vary between us, depending on our personal circumstances.
This retreat is open to MA Teacher Members and all qualified mindfulness teachers who are MA Members, to join the MA Membership please click here. We will encompass sessions from the membership weekend beginning on the evening of Friday 10th March and continue from Sunday afternoon until lunchtime on Wednesday 15th March 2023.
Participants wishing to make this their BAMBA CPD retreat are recommended to attend only three teaching sessions over the course of the weekend so as to focus more on practice and to maintain suggested periods of silence in order to meet BAMBA retreat requirements.
To book onto the retreat please e-mail:  info@mindfulnessassociation.net.