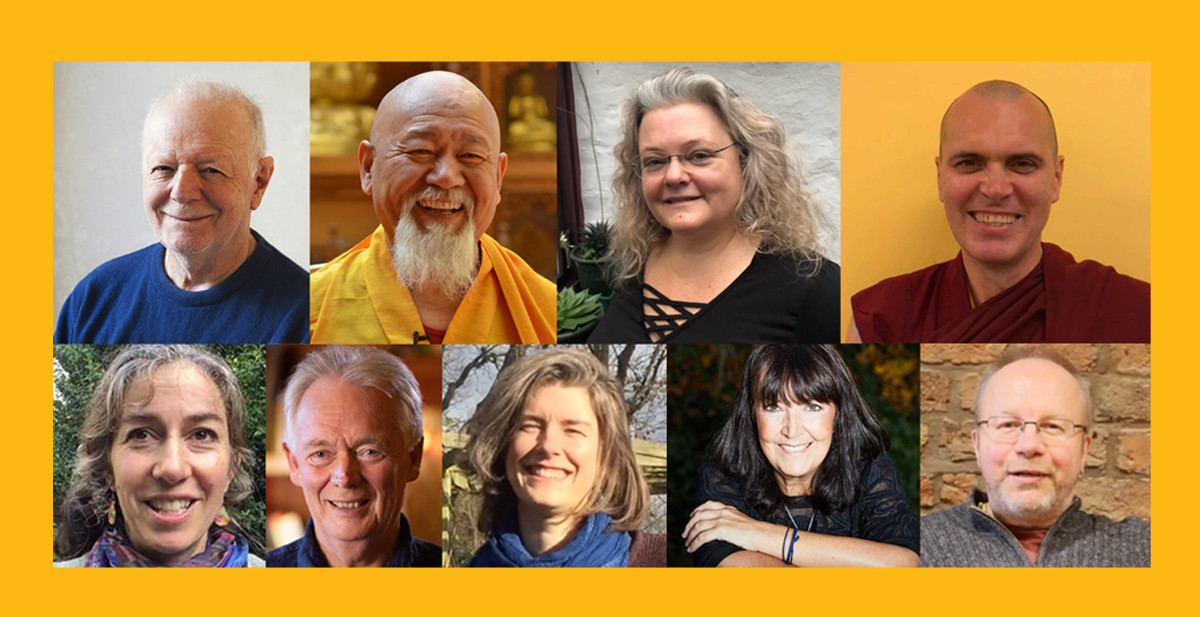 Online 10th Anniversary Members Retreat
Weekend and Retreat
FREE Weekend for Mindfulness Association Members
A Community Vision for Making our World a Better Place
We hope that you will come and join us in celebrating 10 years of the Mindfulness Association and join with us in our vision for the next ten years. 
Looking back over the last ten years we have trained many people in compassion based mindfulness and also trained many teachers in compassion based mindfulness, spreading the benefits throughout the UK and abroad. To celebrate what we have so far achieved, a documentary has been made about our journey so far, which will be premiered at the weekend. 
We are now challenging ourselves as an organisation and our community of practitioners to see how we can come together to make our world a better place, not just for us but for everyone and for generations to come.
This is the focus of our Online Retreat for Mindfulness Association Members.  Led by Alan, Choden, Fay, Jacky, Kristine and Heather with Dean and Aesha Francis. The weekend will include sessions on cultivating self-care and resilience to enable us to look at some of the challenges we are facing in our world, such as climate crisis, social injustice and the 'othering' of those who are different from us in some way. Let's root ourselves firmly in mindful compassion, so we can practice skilfully engaging with these challenges. By integrating practical activities into our daily lives we can move towards a truly values based life in which we and those around us, including the future generations, can flourish. 
Here's what the weekend will include:
Preview of 10th Anniversary documentary
A talk by Lama Yeshe

Engaged Mindfulness approach developed by Kristine and Fay

Mindfulness Based Inclusion approach developed by Aesha and Dean Francis

Mindful Consuming developed by Kristine and Pam Candea

Buddhist approach to compassion with Choden
An Adventure Waiting to Happen with Vin
Mindful Movement with Jacky
Mindfulness for Men and Women sessions
Lots of guided practice sessions
On Saturday evening there will be the option to join an online fundraiser for the Everyone Project. Helen will do one of her legendary quizzes, plus some surprises.
Members of the Mindfulness Association are able to attend the weekend only for free or tune in for three additional retreat days for just £125.
If you include the 3 extra days to make it a five day retreat this will meet the UK Network's (BAMBA's) retreat requirements for CPD purposes for Mindfulness teachers. While the weekend will include more teaching sessions, the added three days will be more practice based with a teaching session in the morning, practice during the day and practice and sharing in the evening.
If you are a member there is no need to book the weekend – Members will be sent an invitation with all the links.
It costs just £10 for a 6 month trial to the membership – which means you can then join the retreat for free.  Go to our members page for more information or join now.
Come practice with us and make the world a better place!