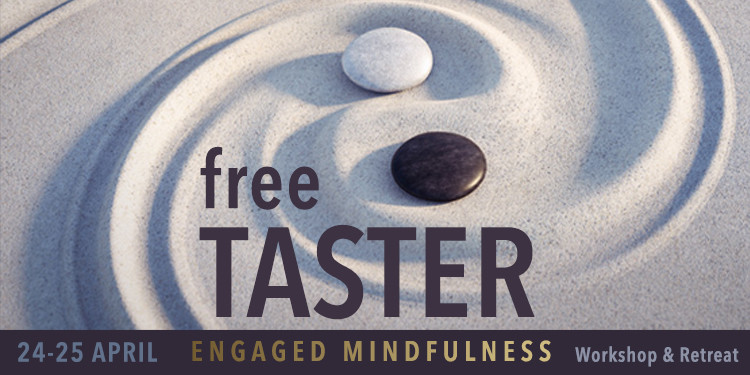 Free Taster Session in Engaged Mindfulness 7-8pm
Saturday 10th April at 7pm (7-8pm) 
Join Fay Adams and Kristine Mackenzie-Janson to find out a little more about their Engaged Mindfulness Weekend.
How can we use our MIndfulness practice to turn out towards the world,  and face the things that may trouble us 'out there'?
You will have an opportunity to ask any questions you may have at this relaxed Practice session with Q&A.
Engaged Mindfulness Weekend Workshop and Retreat 24th-25th APRIL
In this weekend with Fay Adams and Kristine Janson we will follow Buddhist scholar and environmental activist Joanna Macy's spiral of the Work that Reconnects. This begins by resourcing and nourishing ourselves with gratitude, before turning towards what's difficult in the world, and then looking for a new perspective from which we can mindfully and practically go forth. In this way we will explore engaging in the 'outer practice' of mindfulness.