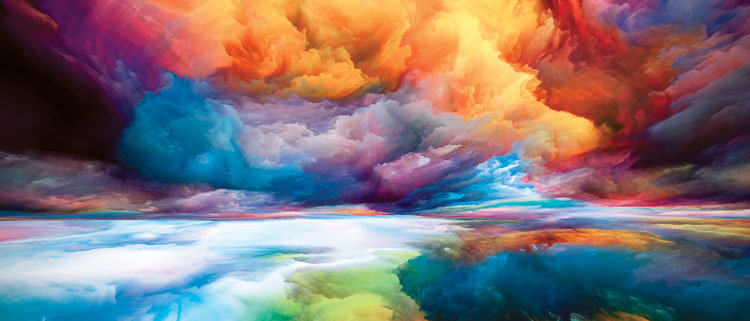 Mindful Creativity Weekend
You're warmly invited to immerse yourself in mindfulness and creativity in this retreat weekend in the peaceful Salisbury Centre in Edinburgh. 
This is the perfect opportunity to relax and take time out for yourself and practice mindfulness with the freedom to explore playful creativity. Research informs us that being creative, in any form, no matter how simple, helps us to feel happier, improves our mood, and reduces stress and anxiety.  
If you're new to mindfulness meditation then this will be a step-by-step introduction to important principles such as settling the mind, grounding our awareness in the body and meeting ourselves with kindness. If you are familiar with meditating already, you may enjoy the revisiting the basics of this practice, enabling you to go deeper with your beginners mind, and perhaps learn some different methods that may be helpful.
You'll also be invited to take part in some creative activities, if you wish, with no prescribed outcome.  You will have the freedom to explore colour, words, sound and the treasure chest of the world around us: stones, leaves, sticks, etc. The beautiful garden of the Salisbury Centre lends itself well for wandering, finding and relaxing in. With the self-critic invited to take a back seat, we can practice the mindfulness principle of enjoying the journey rather than chasing after the destination, and we may be surprised by what we'll discover!
Welcome to all – no experience in meditation or art necessary
Tutor: Kristine Mackenzie-Janson
Dates: 27th & 28th August 2022
Price: £150:00
Times: 9.30am-4.30pm on both days
Booking: PLEASE BOOK BY SUNDAY 14TH AUGUST To book this course please click the booking link.
Location: The Salisbury Centre, 2 Salisbury Road, Edinburgh, EH16 5AB, for more details please click here.