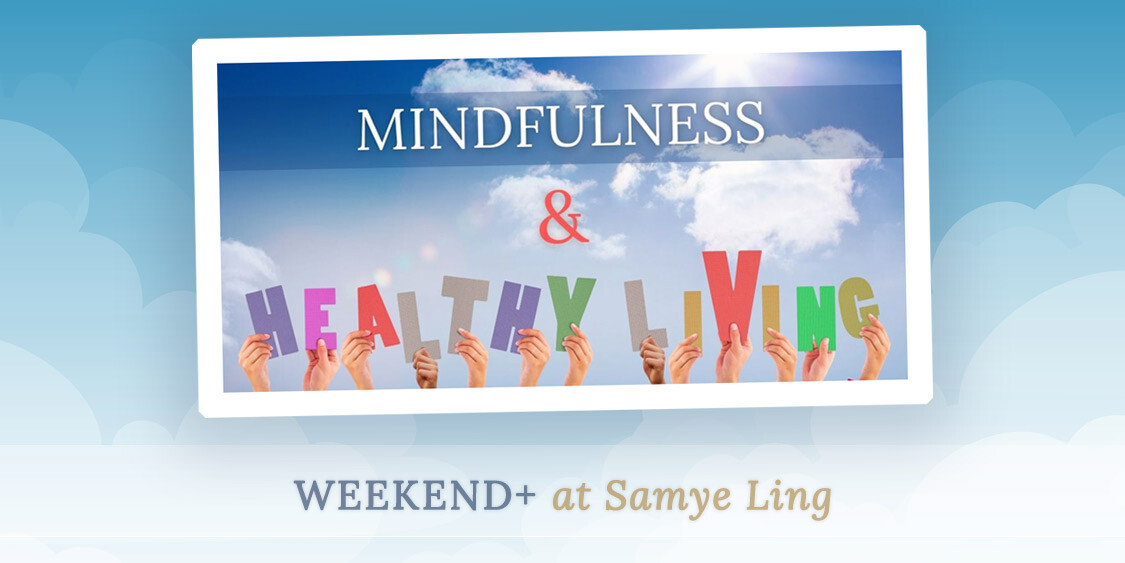 Mindfulness Based Healthy Living (MBHL)
Do you want to change your lifestyle to a healthier way of living?
This is your chance to create the causes and conditions in your life for your health to flourish through positive changes in habits of eating and movement.  Our aim on this course is to support each other with kindness and care to move to a more healthy lifestyle through insights from practices taken from the Mindfulness Association's mindfulness, compassion & insight trainings. This is combined with an exploration of evidence-based information about beneficial nutrition, activity and rest approaches. We will share lots of free and evidence-based resources and you can then choose your own combinations of approaches to explore. The course will be led by Heather Regan-Addis experienced mindfulness tutor and Ki (Michaela) James experienced dietitian with 30 years experience of clinical work in the NHS.
Tutor: Heather Regan-Addis and Ki James
Dates: Friday 20th October- Sunday 22nd October 2023
Price: £165.00 including manual
Times: 7pm – 8.30pm on the Friday evening (after soup at 6pm) in-between 8am and 8pm on the Saturday and in-between 8am and 3.30pm on Sunday. There are two online follow up sessions on Monday 20th November and Monday 11th December 2023.
Booking: To book this course please click the booking link.
Location: Samye Ling
Please book your accommodation and meals for the weekend directly with Samye Ling by emailing bookings@samyeling.org. They will need to know the dates that you would like to stay, what room you would like (please click here to see the room types and prices), your name, and the name of the second person if you are booking a twin room, your address, phone number and preferred email address for the booking. No room bookings can currently be made via the Samye Ling website.
Course themes include:
Getting started – intention, motivation and exploring different approaches
It's not our fault, but we can be proactive – a compassion based approach
Eating with awareness – a mindfulness based approach
Nutrition overview – some evidence-based approaches to healthy eating
Moving with awareness of subliminal reflexes – an insight based approach
Slips, binges & projection of desire – insight into self-sabotage
Cultivating curiosity & courage to change – facing the challenges of transformation
A healthy lifestyle for me – support moving forward.