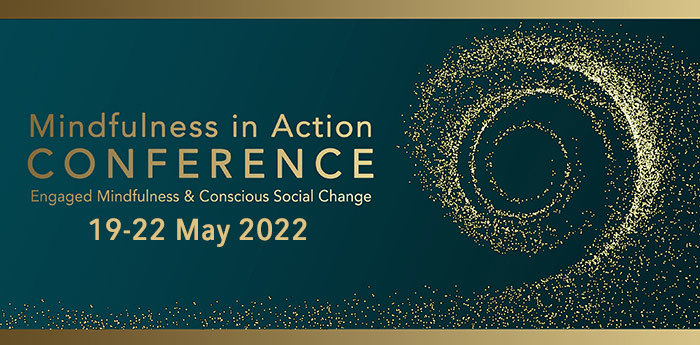 Mindfulness in Action Conference
Engaged Mindfulness and Conscious Social Change
Samye Ling and Online
19-22 May 2022
We are living in extraordinary times that are challenging in many ways. Can we use this as an opportunity to reflect on what we need to flourish – both individually and collectively? And what can mindfulness and compassion practice offer us as we explore this together? Let's open discussion and generate inspiration around pathways towards a more inclusive, sustainable and compassionate society, as a precious inheritance for future generations.
Over four decades of research into secular mindfulness in the Western world, has illustrated that this practice can be an important tool for self-healing and transformation in our individual lives. It can help us feel and function better, as well as help us be kinder to ourselves. But perhaps, its potential is even bigger than this.
As we sit to practise, we intend to be with 'what is' with kindness in the midst of the challenges of our life, and to become more aware of unhelpful, limiting conditioning. We also aim to nurture a compassionate heart and wish all beings to be well. In this way, the practice can help to develop greater awareness of our interconnectedness and interdependency. We may find that no one's life is untouched by the 'pain of our world' as Joanna Macy calls it. And although there are great differences in how much each of us is affected by it directly, what next steps might come out of this realisation that we're deeply connected in seen and unseen ways?
During this conference we'll be supported by a range of inspiring practitioners to delve into some deep explorations together. How can the values we each hold and the qualities we aim to develop, help us consider the society we live in and some of the causes of thriving and suffering? How can we as mindfulness practitioners embolden each other with open-minded support – while also tending to our own troubled hearts – so we can act skillfully in the world in connectedness, courage and power?
This is what we will explore in the Engaged Mindfulness and Conscious Social Change conference, online, in the summer of this year.
Speakers
This conference brings together a range of experienced and inspiring speakers to explore these big questions with us, each with their own way into the dynamic topic of engaged mindfulness and conscious social change. The speakers will be announced soon!
They will join the Mindfulness Association team of Aesha, Alan, Choden, Dean, Fay, Heather, Jacky and Kristine in offering a series of twelve exciting masterclasses
Finally, the Mindfulness Association is donating 50% of the profits of this conference to the Everyone Project Charity, which funds mindfulness courses to be offered to people who are facing adversity, working in collaboration with designated charities or other organisations. We will start the conference on Thursday by celebrating the work of this Charity, bringing together people who have taught on these courses and participants who have benefited, to celebrate the value, challenges and learnings of mindfulness in the community.
We wholeheartedly welcome you to join this conference to learn, practice and connect together in shared vision and intention towards a flourishing world!
Further details of the programme to follow soon.
Watch the Highlights from our 2019 Conference