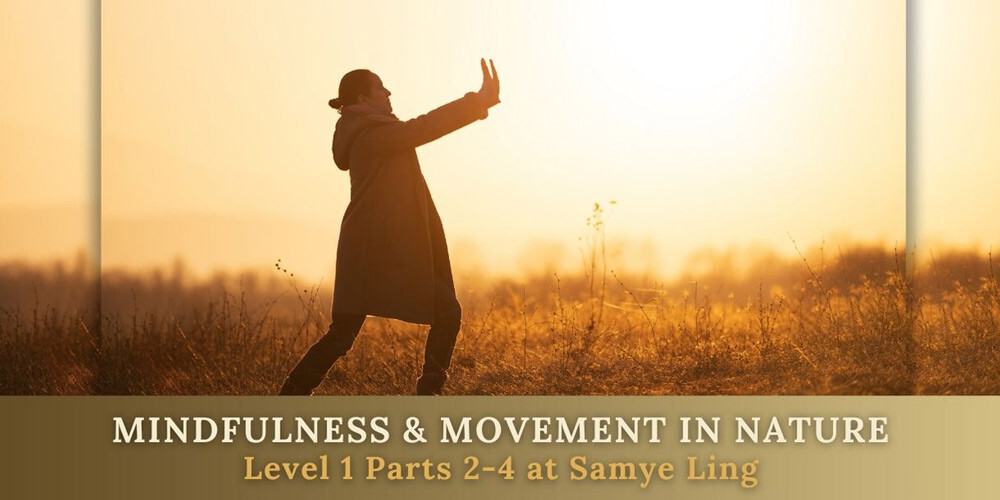 Mindfulness & Movement in Nature ~ Parts Two to Four
I loved the balance of new practices outdoors
I liked the amazing mix of formal and informal, indoor and outdoor practices.
Refreshing practices and discovering outdoors as a tool
I feel so different after so much practice and movement outside in this beautiful place
So beneficial for everyone's physical and mental health
Enlightening practices and and wonderful to be out in the woods. I couldn't believe the amount of stars at night.
Beneficial and nourishing
Nature part was massive – so enjoyed it
The outdoor work was amazing
The support of nature elements for Mindfulness works really well
Grounding, supported, refreshing and uplifted weekend. Felt held throughout
Greatly enjoyed and benefitted from the integration of formal practice with movement and the natural world.
I felt connection with my environment on a whole other level I didn't know possible. I was able to sit with anxiety for the first time ever.
I loved the time spent outdoors and having the opportunity to slow down and appreciate all the little things.
Qigong was very enjoyable add felt like a wonderful complement to sitting
Loved every minute of the course. Exceeded my expectations. Felt so relaxed and well rested.
Continue Mindfulness Level 1 – Module 2 starts 17-19 November 2023
Please book your accommodation and meals for the weekend directly with Samye Ling by emailing bookings@samyeling.org. They will need to know the dates that you would like to stay, what room you would like (please click here to see the room types and prices), your name, and the name of the second person if you are booking a twin room, your address, phone number and preferred email address for the booking. No room bookings can currently be made via the Samye Ling website.
This is a follow on to our Level 1: Being Present Mindfulness, Part One Training. It is a perfect way to continue your Mindfulness journey.  This course has a nature theme – as we can immerse ourselves in the beautiful surroundings of Samye Ling. We will take opportunities to practice outside and also do some mindful walking and movement outside with forest bathing.
This is an opportunity to not only explore the benefits of mindfulness but also of immersion in nature. We cannot help but notice how nature teaches us to be mindful.
Tutor: Jacky Seery and Karen Baird and guest tutor Mike Pratt (Nature & Qigong)
Dates: 17-19 November 2023, 26-28 January 2024 and 22-24 March 2024)
Price: Weekends 2 – 4 £495.00 = 6 monthly payments x £82.50
Times: 19.00-20.30pm on Friday evening, 8.00am to 20.00pm on Saturday and 8.00am to 15.00pm on Sunday.
Booking:  please contact: info@mindfulnessassociation.net.
Once booked and if you are staying at Samye Ling, please then contact bookings@samyeling.org to book your meals and accommodation.
If you are making up for missed weekends, please email info@mindfulnessassociation.net to sign up.
Watch the short video below for a little insight into the course.