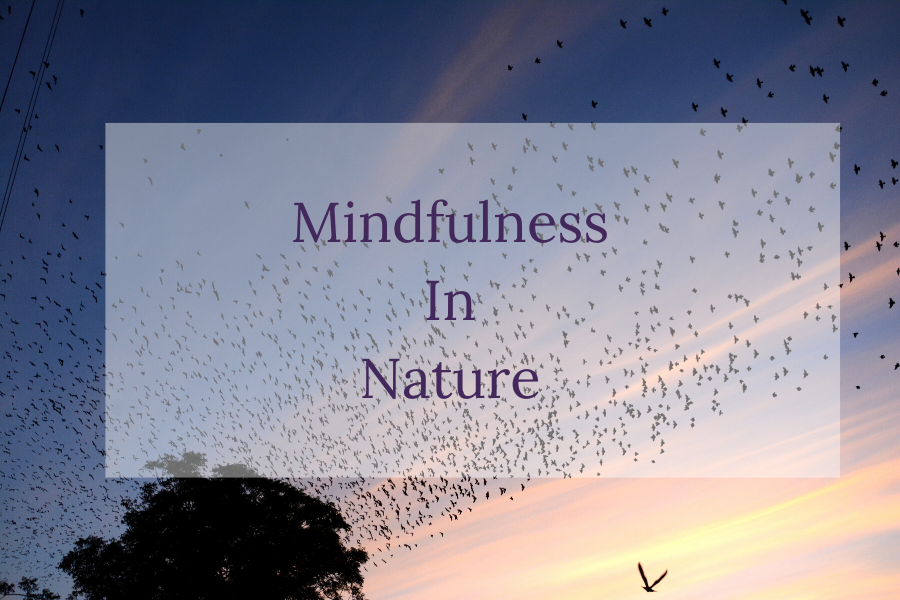 Mindfulness in Nature
Mindfulness and Nature – Alternative Weekend One
Mindfulness offers the invitation to come into the freshness of the present moment: knowing what is happening, while it's happening. The experience of this moment can include the thoughts and feelings in our heart-mind, awareness of the sensations in the body, and our connection with nature and the world around us.
Often people mention that the place they are most easily mindful is being in nature, whether it's walking the dog in a nearby woodland, on the beach or on holiday in a beautiful environment. Research shows the connection between being in nature and a reduction in feelings of stress and depression and have a positive effect on general health and ability to focus. It is perhaps not surprising that similar benefits are attributed to mindfulness.
In this first weekend of our Level 1 course – Being Present, we are using the joy of being in nature and alive on this precious earth as a way into learning to rest the mind in the present moment. Through connecting with nature and the earth beneath and around us, we can reconnect with our inner nature as well, touching in with the ground of our being and starting to train in mindfulness.
The weekend will offer an exploration of mindfulness both indoors and in the beautiful landscape surrounding Samye Ling; inviting us to settle the mind and come home to our body through grounding practices such as the bodyscan and mindful walking. Throughout all of the Mindfulness Association programs the cultivation of a basic friendliness towards ourselves (and therefore also to others) lies at the heart of our training.
This module is suitable for those completely new to Mindfulness as well as those seeking to reconnect with it and to embark on the different training pathways the Mindfulness Association has to offer. This course is equivalent to the first weekend of the Level 1 course and will be taught by Kristine Mackenzie-Janson and Jacky Seery. If you complete this weekend you can then continue and join the further three weekends of our Mindfulness Level One: Being Present course.
The weekend begins at 7pm (evening meal at 6pm) on the Friday evening, between 8am and 8pm on Saturday and between 8am and 3.30pm on a Sunday. It is expected that course participants will stay until the end of the training (3.30pm) on the Sunday.
The course fee is £150.00 including manual. Please book your accommodation with Samye Ling directly.