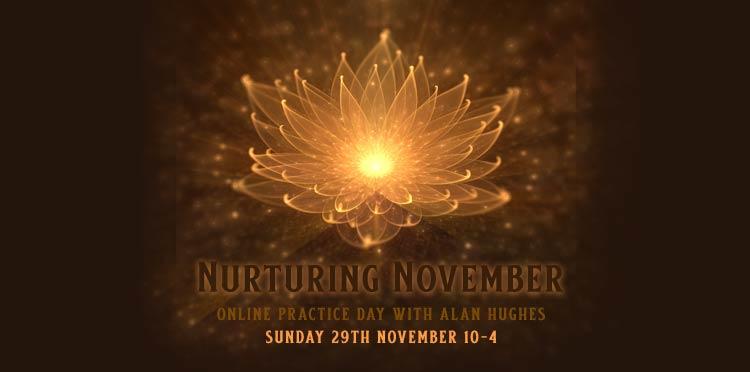 Nurturing November Online Practice Day
November practice day:  
Sunday 29th November 10 – 4pm with Alan Hughes
With lockdown and the ongoing public health situation, November may be a challenging month for many people.  So, this month we'll will share a day of gentle, nurturing practices, drawn from our mindfulness and compassion training, where we'll particularly focus on cultivating an attitude of warm friendliness towards ourselves and those around us.  Taking an opportunity to open our hearts with kindness in this way can act as a skilful, but gentle antidote to emotions such as frustration, anxiety and anger, that most of us experience at times.