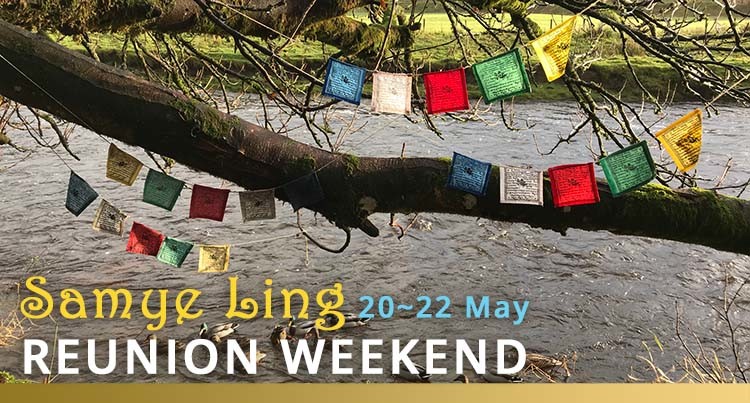 Samye Ling Reunion Weekend
Samye Ling Reunion Weekend
Finding Peace Within to Grow Peace in the World
Friday 20th May from 7pm to Sunday 22ndMay at 3pm
In person at Samye Ling – £125
This weekend is an opportunity for us all to reconnect with each other at Samye Ling for a simple restful weekend of practicing and sharing our experiences together.
Over the weekend sessions will be led by Alan, Choden, Fay, Heather, Jacky and Kristine on themes of simply being present, in kindness and joy.
There will be plenty of breaks for us to reconnect with old friends and make new friends, maybe meeting people in person for the first time that we know well from sessions on Zoom.
There will be time to walk about and enjoy the beautiful grounds of Samye Ling.
Our hope is to create the causes and conditions for us all to find some peace within. Then at the end of the weekend we can take this peace and spread it out in our different corners of the world in the hope that these corners will join up to envelop our world in kindness, joy and peace. We hope to see you there.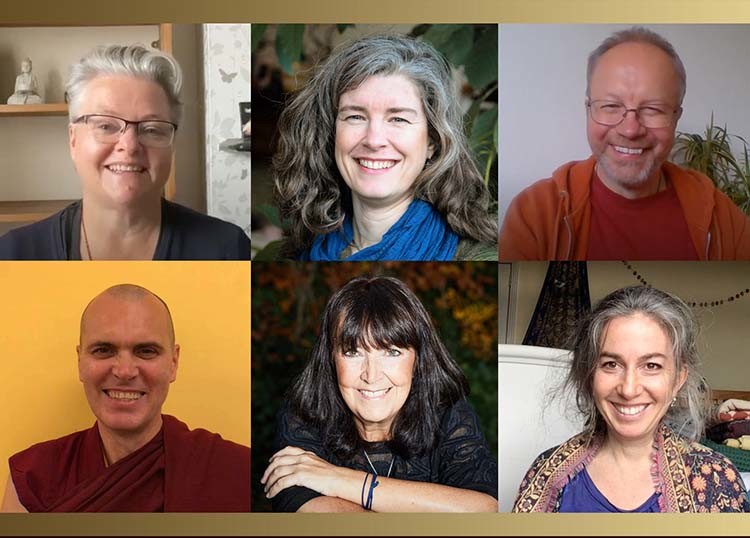 Unfortunately there is no further accommodation at Samye Ling.
There is alternative accommodation in the surrounding area. Once booked,  please book your meals with Samye Ling.
Once you have secured your accommodation please contact info@mindfulnessassociation.net to book your place on the Reunion weekend.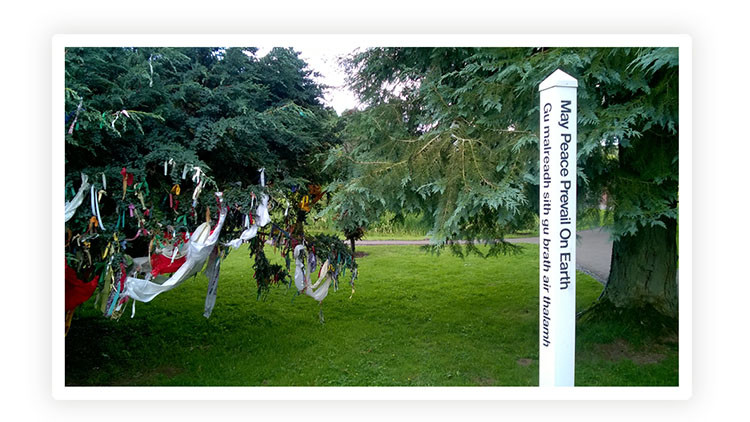 Watch the Highlights from our 2019 Event at Samye Ling