Being of best service to others as an aspiration for mindful living and a mindfulness for life.
Mindful Nation Scotland (MNS) was born on 17 September 2019 at a Holyrood Event in the Scottish Parliament. A wonderful, warm and excited audience welcomed its birth. The attendees were made up of MSPs, and people strongly connected to the delivery of mindfulness in the public, private and third sector of Scotland. I still find it difficult to take in that we actually made this happen. For me, it is testament to what can be achieved when a group of like-minded people have a shared intention and motivation "to be of best service to others".
Primarily the MNS collaboration evolved from a shared desire to provide MSPs and staff with access to quality mindfulness classes in the Scottish Parliament (starting in late October 2019). Each of us had experienced significant benefits from practicing mindfulness and compassion – primarily the way we navigated and related to our internal and external worlds.
MSPs work under significant levels of intensity – processing information, communication, and decision-making, with often conflicting ideals and pressures of time. All of this performed within what is often both a highly competitive and hostility environment, but with the added stress of knowing that the performance is watched by an unforgiving media and public.
So yeah, we all thought that learning a wee bit mindfulness, compassion and kindness could help. At the very least providing space and softening the dynamics of the internal and external relationships MSPs manage for the collective good. These shared beliefs set our intention and motivation for creating MNS.
We framed the invitation for MSPs mindfulness classes around two points that normalized and naturalised mindfulness. At the Event we invited MSPs to witness our celebration of the scale and impact of the mindfulness teaching and training that had already taken place with adults and children from every walk of life in Scotland.
We did this by delivering a number of professional evidence-based presentations on the neuroscience research supporting mindfulness and compassion training. We then married this to the data collected from the mindfulness course delivered by each of the groups making up Mindful Nation Scotland. It was a significant body of evidence. Kristine Janson eloquently illustrating the Mindfulness Association's (MA) significant contribution to Scotland and beyond, and Graeme Nixon articulated of breadth and depth of the research emerging from Aberdeen University.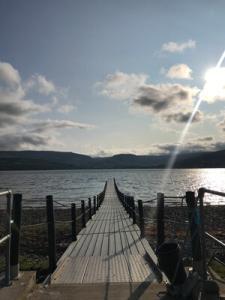 Finally, we sought to illustrate that other parliaments across the world have already embraced mindfulness classes, and this had generated mindfulness spaces, informed meetings and decision-making, but also promoted developments in public policy. With both generosity and bubbling enthusiasm Chris Raune (MP) and Jamie Bristow (Mindful Initiative) flew up to Scotland for the Event. Chris described his experience of the mindfulness classes at Westminster Parliament and the establishment of the Mindfulness All Party Parliamentary Group at Westminster Parliament. His account of his realisation of the Exhaustion Funnel really resonated with me.
Jamie had been a great support, advisor and guide to the creation of MNS. In his presentation he delivered a passionate account of the global network that is emerging from the mindfulness classes in 45 parliaments throughout the world. It is clear he feels this global network has great potential for global well-being. Both Heather and Kristine are already party to these meetings.
As you would expect, the evening was punctuated with mindfulness practices that enabled both the audience and presenters to pause and to notice their intention and motivation for being at the Event. The feedback from those that were present was that this was a very professional and compelling evidenced based account of why MSPs should consider mindfulness classes for themselves, but also why more mindfulness classes should be made available across Scotland.
For me the MNS Event was the culmination of over 12 months of meetings, planning, persuasion, patience and believing. In the April of 2018 I'd read Heather's blog depicting her experience of mindfulness and political elites. I then emailed her to say that I was very proud to be a member of the Mindfulness Association as it sought to bring mindfulness and compassionate into the political arena (see below). When the MA asked if anyone could contribute, I stepped forward with my experience of working in parliaments and with political elites.
Maybe in your life you have come across times when you have acted because it is the right thing to do. The act is not motivated by financial reward, fame or glory. The motivation is based on working for the collective good, or the morally right thing to do. I'm sure you know what I mean. Perhaps you will also have noticed that at these times it's a felt sense that this is the right thing to do – a gut feeling.
My years of mindfulness and compassion practice with the MA has really helped me to tune into this felt sense of when things feel right or wrong. I remember my teacher Vin Harris explaining the meaning of being of best service to others. It can be an aspiration and motivation for both meditation and a basis for living a life for mindfulness and a mindfulness for life. I am grateful that my teachers enabled me to access the part of me that knew I could contribute something to the Holyrood project. I am grateful that Heather and Kristine were open to seeing my potential to be of best service to the MA, and the Holyrood Project that became MNS.
Getting from my Zoom first meeting with all the interested parties to the actual Holyrood Event was no serene, mindful oneness journey. Rather over the year I experienced every possible emotion as I was challenged, enabled, frustrated, joyful, determined, saddened, angry, stressed, excited, present, striving, avoiding and ecstatic. I imagine many others on this journey were too. Oh, "this being human is a guest house" alright. I know I am only human – a perfectly imperfect being with awareness – comprising of the innate potential to be a beautiful, compassionate "neurotic mess" (Rob Nairn). As you know, this is the reality of being human, and embracing relationships.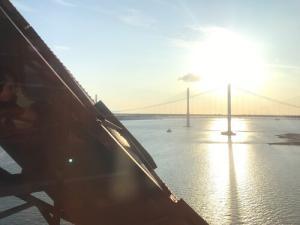 Thankfully, I was able to return to my key MA practices; Self-Compassion for the Inner-Critic; Compassion Break; RAIN; and Aspiring, Dissolving and Equalising. For me these practices helped enormously with my "neurotic messiness" by making it less solid. At other times I really felt the camaraderie and support of the group with a common intention and motivation. So, by the time we came to the evening of the Event there was serenity and kindness as Mindful Nation Scotland stood as One in the Scottish Parliament. For me, this is the evidence that mindfulness and compassion training really does provide the tools to enable people to work together.
And as the excitement still tingled in my body, we have been asked to start the process of setting up an All-Party Committee on Mindfulness at the Holyrood Parliament. This will require another blog post. I hope this excites you as much as it does me. The MA is certainly trying to Enhance the Wellbeing of Scotland: so maybe another Scotland is possible.
Heather, your post makes for inspiring and smiling read. The work you are taking on here is really challenging because of the issues you raise. Seeing political elites and mindfulness in the same sentence can appear as an oxymoron. However, for many politics is defined in terms of the study of power relations within every human activity, not just formal political institutions, parties, trade unions and elites but communities and between individuals. Enabling compassionate mindfulness to even be present and witnessed by those involved in formal politics and informal politics (individual relationships) is a very powerful thing. It can be transformative for people to witness an alternative to the status quo. I'm very proud to part of the Mindfulness Association contributing to this compassionate and mindful alternative. Another world is possible and the MA is contributing to it! Well done.
Bill Paterson