Want a more mindful couple relationship? 3 great tips how to…
Mindfulness is often portrayed as an individual practice, whether in its formal habit of sitting, walking or bodyscan, or even in the co-called informal practices of tea meditation or turning queue waiting into a breathing meditation; the "going solo" aspect is often privileged.
But there comes a time when we all get off the cushion, so to speak, and get into the world, relating to the people around us.
Here is where our troubles can really begin, for probably the biggest emotional investment and most brittle at times, is in our couple relationship with all of its affordances and constraints.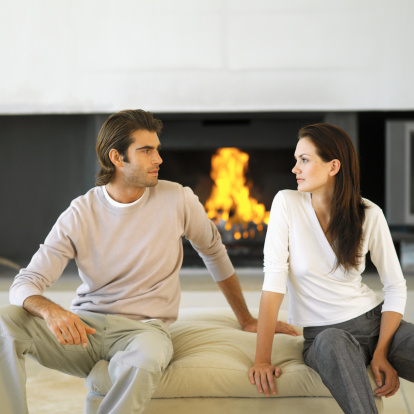 It is here, in our marriages and romantic partnerships that we reveal our very best-and at times our worst-sides; the psychological and emotional intensity that is the crucible of marriage triggers both our shadow and light.
In this arena, relational approaches to mindfulness can lower reactivity and foster greater connectivity in couple relationships. Here are 3 tips from 3 mindful domains: mindfulness itself, compassion and insight into couple partnership
Be here now: in couple relationships, we can get so easily lost in the accelerating thoughts and story-the past-in our shared history. We can get literally entangled up in resentments and what we perceive as unfinished business from the past. If we take what Tara Brach calls a "sacred pause" where we can just be present with our experience right now the story begins to fall away, and we are able to relate to one another without getting tangled up in what appears to be unfinished business
Listening with care, speaking with care: bringing a sense of compassion to our couple relationships often means soothing ourselves, lowering the threat based system that Paul Gilbert and Choden talk about in their book Mindful Compassion. This fight or flight system means that it is very difficult to relate and connect with our partner while our shields are effectively up. Precisely what we need to do is reach out with compassion to the other, step into their shoes, but before we do we need to calm ourselves first and move from reactivity into a more responsive place. Partly, this also begins with attentive listening skills, putting yourself to one side while the other speaks.
Knowing me, knowing you, knowing us: in his book Love and Awakening John Welwood writes about recognising what he calls "unconscious setups" or exploring conflicts that couples recycle. Welwood suggests that this will often be setup from past drives originated in both partners' upbringing (it's a mutual drive or setup) and exploring this, unpacking the layers underneath your couple relationship, brings it out of the darkness and reveals its richness and true potentials.
There is a further mindful relating practice used by the Mindfulness Association.
Partners sit softly gazing at one another, they bring to mind and heart the many years of their partners' living, their trials and tribulations, their success and failures and in their hearts, feel into their lived experience, wishing them loving kindness. This is repeated between the couple, sitting in meditation, fostering greater empathy, love and connection.
For Sacred pause see http://www.themindfulword.org/2012/the-sacred-pause-accept/
For Gilbert and Choden https://www.amazon.co.uk/Mindful-Compassion-Prof-Paul-Gilbert/dp/1472119908/ref=sr_1_1?ie=UTF8&qid=1484651311&sr=8-1&keywords=gilbert+choden
For John Welwood http://johnwelwood.com/rpsp.htm
Graeme Armstong is a relationship therapist, as well as a Lead Tutor for the Mindfulness Association. Check out his Street Presence Youtube practice of Grounding by the Sea:
Graeme is also teaching on the upcoming Level 1 Mindfulness course in Newcastle.
For more information and to book: click here
To visit our website: click here