Mindfulness Level 1 – Being Present
Course Overview & Booking
Our Mindfulness Level 1 – Being Present training provides an in-depth personal practice experience in a tutor led group environment:
It is ideal for beginners and for those who have previous experience of mindfulness and who want to develop their practice.
Also, this provides a good foundation for those who wish to go on to train to teach mindfulness.
Level 1 – Being Present takes place over four weekends spread out over a nine-month period.
Enables participants to establish an effective and regular daily mindfulness practice so as to help the mind to settle and stabilise.
Completing this course qualifies you for Mindfulness Level 2: Responding with Compassion and our Teacher Training
To book, simply choose your location below and start your journey with mindfulness.
The Mindfulness Association
"It provided exactly what I was looking for and more. The introductions and explanations of theory and practice were ideal and the amount of led practice sessions was excellent, to really give a chance to get to grips with the content"
Our mindfulness courses provide an in-depth, personal, experiential practice of mindfulness that are part of a lifelong journey.  We learn how to be present, respond with compassion and see deeply into our thoughts, feelings and behaviours. This three-tiered approach enables you to embody your practice as a way of life. We also provide:
Mindfulness teacher training

Compassion teacher training

Annual mindfulness practice retreats

The opportunity to study mindfulness in depth on the MSc Studies in Mindfulness in partnership with The University of Aberdeen.

Weekend workshops for Continued Professional Development for Mindfulness teachers. 
You may be a beginner or have practiced mindfulness with another organisation.  Either way we have courses to offer you.
Our training is based on the work of Rob Nairn. Rob is one of the world pioneers in presenting meditation training in a way that is accessible to the Western mind. He was asked to teach meditation by the Dalai Lama. His experience of over forty years of teaching meditation to Westerners has enabled him to develop a unique secular training in mindfulness, and so the Mindfulness Association was created to support this. 
We are one of the top mindfulness training providers in the UK. We have been delivering 100s of compassion-based mindfulness meditation courses over 10 years across the UK and Europe. 
All our courses are secular and draw from a broad range of disciplines, including neuroscience, evolutionary psychology and Buddhism. 
"All the tutors were excellent, effective, warm, genuine. A pleasure to work with"
"It's wonderful to meet and share this experience with like-minded people and to progress so quickly from strangers to mindfulness friendship?"
The Mindfulness Association has 10 years of experience of delivering courses in the UK and Europe. 
All our tutors are very experienced and knowledgeable.  
We have a membership providing our practitioners with ongoing support.
Our tutors and courses comply with the UK Network for Mindfulness-Based Teacher Training Organisations who oversee the quality of mindfulness-based training in the UK. 
More on Mindfulness
"Different way of relating to life and doing something positive in a mad world"
Practicing mindfulness results in an unfolding of our potential. This helps us to make choices about how we live in connection with ourselves and our world. Whatever it is that brings us to take our first steps on the journey of becoming more mindful, we recognise that present-moment compassionate living is the journey of a lifetime.
"I find it exciting and reassuring to learn that mindfulness can be applied to everyday life – even the most mundane of tasks and actions"
We are all very busy in our modern lives and some people are looking for ways in which to cope with their anxiety, stress and pain. Furthermore, we are looking for ways in which to enhance our wellbeing and cope better with life's challenges.  We show you that practicing mindfulness becomes a way of life and enhances our very being. 
Recent scientific evidence states that meditation & compassion-based mindfulness practices change the brain in a positive way and help to:
Lower heart rate and blood pressure

Relieve stress, anxiety, depression, and insomnia

Increase ability to cope with difficult situations
You have probably heard the terms Mindfulness Based Stress Reduction (MBSR), or maybe Mindfulness Based Cognitive Therapy (MBCT) which are courses specifically developed by clinicians to help reduce stress, depression and anxiety. There are many mindfulness courses available for specific problems.  
Whilst our own tutors and graduates from the MSc Studies in Mindfulness have found even more very positive indicators which support existing evidence, we believe that Mindfulness training is not a treatment for mental health or addiction.  Mindfulness is, however, proven to be beneficial for mental health in the right circumstances. Mindfulness is, however, proven to be beneficial for mental health in the right circumstances and participants on our courses have reported:
Feeling less stressed

More resilient to life's challenges

Feeling more relaxed

Increased self-awareness and confidence

Increased sense of wellbeing.
If you have recently received or are currently receiving treatment from a psychiatrist, psychotherapist or counsellor for an ongoing mental health problem, we strongly advise that you obtain advice from your mental health professional before proceeding further with mindfulness training at this time.  
Also, if you have recently or are currently going through a traumatic life event such as a separation from a long-term partner, the death of a close family member or friend or redundancy this may not be the best time for you to start a mindfulness course.
Choose your course from our list of options below: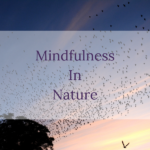 Oct 24 2020
- Oct 25 2020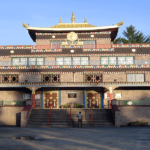 Mar 19 2021
- Sep 05 2021
No event found!