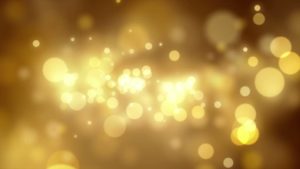 Yesterday was my leaving do. I got up early and caught a flight to Manchester where I met the MA team for a celebration of my time at the Mindfulness Association as their Communications and Membership Manager.
When I landed in Manchester, I was immediately struck by a bombardment of memories. I have been going to Manchester since early 2014, and throughout those trips, I have come to know and love Manchester's warmth and hospitality.
It also serves as that place that has me look around with a sense of surprise and a thanksgiving in my heart, which in turn leads to questions :
 'Is this really my life?'
Am I really having a morning coffee meeting with my dear friend Alan in this ultra- cool urban landscape? I mean, they film 'Coronation Street' here! And Alan- the Londoner (Well?? Kind of…), who I can rely on in times of need, and who really brings a sense of ease to delivering the marathon of the MBLC retreat. We sit shoulder to shoulder. 😉
Am I really laughing with the most vivacious and bubbly 'York-star' Helen, who has been nothing but an open- hearted source of support to me over the years? As mindfulness and compassion teachers, we try to help others develop and create the conditions for love and acceptance. Helen needs no training. She embodies it.
And Heather Regan Addis- the head of the team, whose innovation and skill has pushed me to develop my own. How have I been so lucky to work, learn, teach and grow alongside her? And indeed, to call her a friend.
And in true Manchester form, yesterday at my leaving do, the surprises and the gratitude that accompany them kept coming…
Fay Adams and Choden dropped by to help celebrate. When I first met Fay and Choden, they were teaching me on the MSc: Studies in Mindfulness. Over the years, they have become colleagues, my teaching team, but most of all my friends. We have individually and collectively, shared our feelings, our stories, and our spiritual paths with one another. It doesn't get much better than that.
And then my fellow tutors showed up. Thank you to the whole MA tutor team- your gift and message filled card moved me to tears. Thank you so much for all of your wisdom, graciousness, and through this card, helping me to stay in touch with my values and life path. Marianne Williamson once said, "as we let our own light shine, we unconsciously give other people permission to do the same". Thank you for giving me permission.
I am so fortunate to have found the Mindfulness Association, to have become a part of its community, its team and its vision to relieve suffering in the world.
I bow in deep gratitude to the teachings, my colleagues, the membership community, and my time spent as Communications and Membership manager.
My cup is full and before it runneth over, I hand it over to those who will carry on the good work.
May you be happy, may you be well and may each and every one of you flourish.
-Jane
** As  for the members, my practice community, I look forward to seeing you this evening at the Weekly Sit, where my bow will deepen!