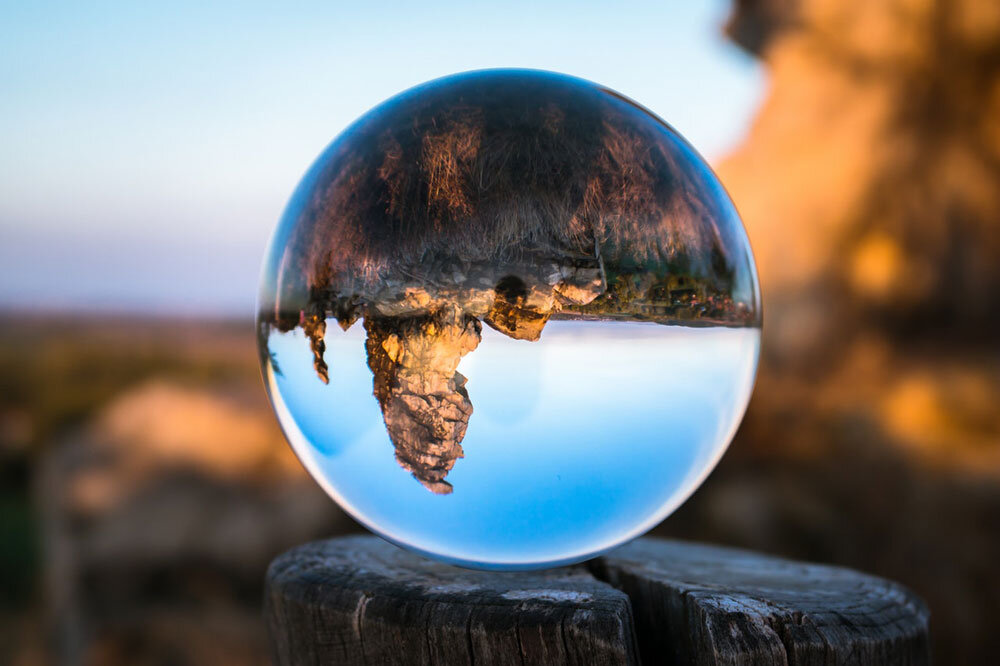 You know when life throws you a curved ball? It lands with a punch, knocks you off your feet and turns your life upside down for a while. Suddenly you find you aren't able to do what you wanted to do. You find yourself doing something completely different.
So, life threw me a curved ball last week. It pushed me into quite a scary place for a while and it also meant that I wasn't able to go away on a trip to Holy Island. The trip was just days away and I had not only been looking forward to it, but was very excited about it too. Instead, I'm here, not there and I'm sitting in my kitchen writing this week's blog.
My mind keeps going to where I wanted to be. I notice a huge gap in what I want to be doing and what I am doing. This gap is very uncomfortable. I notice it's making me a bit moody and I can feel something tight in my solar plexus.
Then I realise I have fallen into one of the biggest traps I always, always fall into. The trap is dependence on things, people and circumstances to make me happy.
So, at the moment, the things that usually make me happy aren't there and I am forced into a low mood. Usually at weekends I see a close friend or am away somewhere beautiful in nature. Sometimes I'm away teaching in Sweden or with a group of dear friends on a tai chi course. Last weekend I was away in Scotland with family. I'm deeply grateful for the lifestyle I lead.
Now, this particular 'curved ball' forced me to be at home – with nothing particular to do. This is a rare thing for me.
I bring compassion to myself using the self-compassion break which is in the Level 1 – Being Present training. This is to offer myself a gesture of comfort and some kind words about finding strength and acceptance.
So, here I am on a Bank Holiday weekend with nothing to do and nowhere to go!! Now doesn't that sound familiar to us mindfulness practitioners? 'Nothing to do'and 'nowhere to go' is the resting place we aim to arrive at in our mindfulness practice. The Mindfulness Association uses a unique method of settling, grounding and then resting (SGRS) in its mindfulness training. With the intention of doing nothing.
This realisation dropped into my mind with a jolt.
How about, I focus on bringing my mindfulness practice into my daily life and take the chance to slow down in this unexpected opportunity to do nothing.
As a result, I realised that I can practice more over this weekend, in my formal practice and in daily life as I am pottering around the house. Maybe, if I'm lucky, I will gain some insight into the underlying causes of my initial resentful, moody, ruminating and unsettled mind.
This state of nothing to do eventually led me to doing something (apart from write about it). That something is reading. I'm usually so busy going here and there, that I seldom get the chance to just sit and read. So, what better book for the occasion than 'From Mindfulness to Insight' , written by my very own colleagues Heather and Choden and their mindfulness teacher – Rob Nairn.
I am reading about the Egocentric Preference System (EPS) which gives us our sense of 'me-ness'. The authors tell us that we have a subliminal reflex to situations, which are our subconscious habits and behaviours. So, when I was triggered by the 'curved ball', subconsciously my EPS told me, "Now I have to feel this way". By using my Insight practice from the Level 3 – Seeing Deeply Training, I was able to reflect on how I was feeling and accept that with a gentleness and compassion.
Another thing I realised was my attitude. I was looking at this disruption to my life with an attitude of resentment and having missed out on a trip. However, by changing my attitude to being happy about all the positive things about not making the trip – then I can change how I feel about it.
Being at home for longer than usual also gives me the opportunity to tidy up, declutter a bit – my house, my computer and my mind! It's been sunny so I have been able to spend longer than usual doing my practice in the garden. I have got up later and rested more. Overall, it's been a good opportunity to take a break, take stock and centre myself.
Once again, my mindfulness practice has not only helped me through this situation but has helped me notice and unravel some deep-seated habits and behaviours for me to accept, release and let go. It has also enabled me to slow down and have a rest.
Weekly Challenge
I invite you to pause and reflect. Is there a gap between what you are doing and what you would like to be doing? Or, how things are and how you would like them to be?
Notice how this feels in your body, emotions and thoughts.
Are you able to let go and accept where you are at with self-compassion? Are you able to identify your underlying habits and reactions? How does it feel to accept it and let it go?
I'd love to hear about your experience, so please do leave a comment or send me a personal message to membership@mindfulnessassociation.net.
I wish you a wonderful week ahead, wherever you are, whatever you are doing.
Warm wishes
Jacky
References
Nairn, R., Choden., Regan-Addis, H., 2019. From Mindfulness to Insight. Shambala.
Buy a copy of From Mindfulness to Insight for yourself or a friend. You might even want to get a signed copy and meet the authors. Click here to find out how.