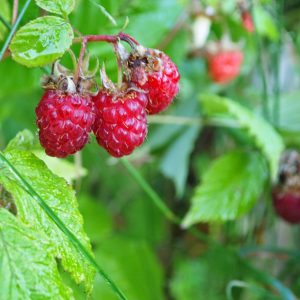 Last week, we were lucky enough to have Choden, co-author of the book Mindful Compassion, and the upcoming book From Mindfulness to Insight, stop by the membership to answer the question:
'What is Meditation?'
Well, that is a wee bit misleading- he was actually delivering an online teaching to our members on Deepening Insight, and during the teaching, he declared that meditation is about NOT adding fuel to the fire.
In some ways, this is the same message that Heather Regan Addis wrote about this week in her blog post 'Tired and Busy'. We have a tendency to buy into the stories that we tell ourselves about how we are, which can feel very solid and real, when in all actuality, is changing all of the time.
This has been very alive for me. Lately, I have been feeling a lot of anger towards someone in my life who I feel has done me wrong. And every morning, as I walk my Nelly, I go over and over again in my head how they have done me wrong, they have always done me wrong and they will continue to do me wrong. I have been stuck in what feels like a perpetual loop of anger. And it feels very real.
Yes! As Choden says- there is a fire. There is anger. There have been some wrong doings. However, I don't have to feed that fire! I don't have to keep it alive through rumination, fantasy and self-pity. Instead, through the wisdom I have gained through my meditation practice and the quality of insight, I can see the habitual patterning of feeding the fire; and instead, I can choose to let it go.
Indeed, the other morning as I walked my Nelly, I saw my mind go back to that place of anger, those familiar stories started to swirl, the sparks had been ignited. However, I didn't have the energy to keep it alive. And without my fuel, it lost power and went out.
In his teaching, Choden spoke of relating to our experiences as if we were in a movie. My anger was not solid or real, but an event in my mind- a RE imagining, just as if I were watching a scene in a movie. What would it be like if I chose a different movie? What would it be like if I brought a kindness and gentleness to these RE-imaginings, rather than a reinforced, indignant, very loud shout of reification?
What would it be like if I brought my mind back from its wandering, ill-willed fantasy of anger to the beautiful, ripe raspberry patch that I stroll by on my walk? This is what meditation is. Coming back. To the here and now. Coming back from adding fuel to the fire. Maybe even choosing a new way to be- maybe even choosing gratitude.
Or, as Choden suggests, let's tred lightly and enjoy the movie!
-Jane
This week's challenge to see if we can notice when we are adding fuel to our fires, and to see what it might be like to simply stop doing so. Instead, what might it be like to come back from our story lines and wandering minds to the here and the now? What movie would you choose?
If you would like to watch Choden's full online teaching, please log on to the membership site and go to 'Recorded Sessions'. Make sure to post a comment in the discussion forum and let us know how you got on!
Not a member? Sign up here for a £10, 6- month trial.
The book, From Mindfulness to Insight, written by Rob Nairn, Choden and Heather Regan Addis will be released and available from Shambhala publications and Amazon, this November 2018! Make sure to get your copy.