Last week, I learned how when something difficult or very stressful happens to us, no matter how big or small, it is possible that it doesn't get stored in the right way in the brain. It's as if it gets stored in the wrong cupboard. Science tells us that the memories of traumatic events get stored in the brain as encoded images or sensations in the body.
We carry on regardless carrying these hidden memories which are stored like pieces of shrapnel in the brain, hiding in the shadows.  Author Michael Singer writes about this in his book 'The Untethered Soul' where he describes these memories as being like thorns.  Every time something reminds us of why the thorn is there, it gets brushed, and we feel the pain. As humans we have a tendency to create a lot of armour around ourselves to bury this thorn and not allow it to be touched. This reminds me of a quote I learned during the compassion training.   Jean Paul Sartre states that "We are all spectacularly flawed." Rob Nairn, Mindfulness Teacher and author adds "…..but this is completely OK". I know I am spectacularly flawed with a wide range of thorns and shrapnel lurking in the shadows of the messy cupboards in my mind.
I wish it were as simple as saying – "oh I think I'll have a spring clean of my mind today and get rid of all those difficult memories hiding away like thorns and shrapnel".  I only tend to get an inkling that they are there when an image or sensation or situation serves as a little reminder and triggers the encoded memory.  What happens next is not only irrational, but difficult to understand. Sometimes I feel agitated for no apparent reason. This morning I woke up feeling sad and found it difficult not to cry. There is absolutely nothing that has changed in my life right now that could make me feel sad or cry. And yet, there I was with this overwhelming feeling of sadness, related to the past and definitely not the present.
I learned long ago not to stop myself crying.  Crying feels to me like something wants to come out. So I let the tears represent what wants to come out. Even if I have no idea what it is trying to escape. But if it is something sad in the past that my mind wants to let go of then that can't be a bad thing. So I see it as having a little spring clean and my tears washing away the unexplained feeling that is making me sad, or enveloping them in a soothing balm.
In order to go through this process, I needed to use my mindfulness practice. If I hadn't trained in mindfulness, compassion and insight, I would never have been able to recognise what was going on every time I get triggered.  I wouldn't have even known that I had been triggered.
I was talking to a friend about all this the other day as she was going through something where she had been triggered in the present that reminded her of something painful that had happened long ago.  Her therapist described it as things falling out of the cupboard and hitting her on the head.  We all know about that don't we! The therapist's welcome and somewhat light-hearted view of the process describes the memories of difficult things getting put into the wrong place in the cupboard of our mind, and eventually there are so many that the cupboard is overflowing but we keep jamming the door shut. Then one day we open the cupboard, and they fall out. At that point we have a choice. Mindfulness has taught me that I have a choice how to respond. Do I then ram them back in the cupboard?  Or, do I allow myself to gently and kindly allow the feeling to be present and flow through?
This is why compassion is so important. We need to be kind to ourselves while we feel the pain of being bonked on the head by the things falling out of the cupboard.  Rob Nairn also refers to us as compassionate messes and today I can see why.  I am a spectacularly flawed compassionate mess of a human being sometimes. But that is perfectly ok.
During a talk in 2011, Rob Nairn said "Compassion is about being authentic. It is about being in touch with our pain. We have so many strategies for not going there and have built up 'no go' areas in our mind…. Compassion training is about getting in touch with our heart. We cannot deal with things without feeling them, without allowing ourselves to be touched".
So this thing that has 'fallen out of the cupboard' this morning, brushing against an embedded, hidden thorn and triggered an old sadness. I use my practice to get in touch with the pain and by doing so I allow it to pass through, thereby finding the right place in the cupboard for it to live.
Mindfulness, Compassion and Insight Training provide us with tools that we can use at times like this.  There will be a certain practice that perfectly fits the job.  In my case I did the self-compassion break where I allowed myself to feel sad and offered myself a gesture of soothing by placing a hand on my heart, recognising that sadness is experienced by all of humanity at some point in their lives. I then did the RAIN practice where I allowed myself to fully experience the sadness and identify how it was affecting me. This then allowed the sadness to pass through.  Both of these practices can be found on the Mindfulness Association App and in the Mindfulness Based Living Course Book.
So the next time things 'fall out of the cupboard' of your mind or you can feel some inner thorns being touched, be gentle with yourself and maybe book some mindfulness and compassion training to equip you with the tools to help you find the right place in the cupboard for the painful memories to be stored.
Weekly Challenge
Over the coming week I invite you to watch out for any unexpected reactions and emotions that you can't explain. Download our app and do the self-compassion break or the RAIN practice  – or both and see what insights you have.
I would love to hear about your experience so please do write to me at membership@mindfulnessassociation.net
Warmest Wishes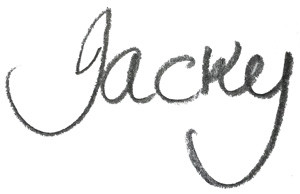 Start your Mindfulness Training with Jacky as she teams up with lead tutor, Alan Hughes guiding the Mindfulness Level One Being Present Course Online starting 6th March 2021. Even if you didn't want to continue the training, the weekend is a great opportunity to have a little taster into mindfulness and what it's all about.
Jacky has contributed a chapter to the Mindful Heroes Book entitled "Turning Empathic Distress into Compassion – A Hero's Journey for Family Carers".  You can hear an extract from the chapter where she talks about the results of her MSc Studies in Mindfulness on Compassion & Family Carers. You can download a free sample of Jacky's chapter here.