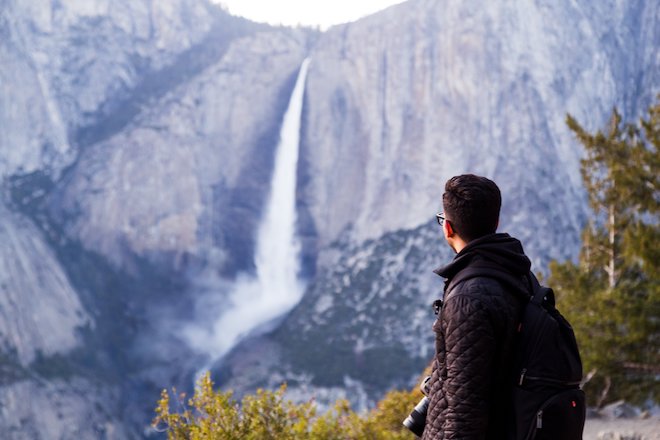 I love a mountain, I always remember being on a mountain lift and the lady next to me caught me in a moment of appreciation, smiled and said 'it is good for the soul isn't it'.
That has always stayed with me, it was one of those little trigger moments that made me aware of the mountains and gave me a real sense of connection.
Recently I was lucky enough to watch a selection of short films about people and mountains. The Banff Mountain film festival was in town. I'd recommend a watch if you get a chance and I know that they are touring the country at the moment, so keep a look out!
The films on offer at the festival triggered a somewhat reflective mode of comparables, threads and links between the experience of these mountain journeys and the experience and practise of mindful based living.
The frustration, determination and success of the mountain biker.
The mother and daughter sharing a journey through the Alaska mountains. From hunger and minus temperatures to ancient ice caves and views that brought tears to their eyes.
The shared experience of 2 pals and their comradery, support, humour and highs and lows of an Ultra Marathon. One hundred miles up and down some mountains in 36 hours, I think the nearest experience I will get to an Ultra Marathon is a large chocolate bar!
The phrase 'mindfulness for life' has been orbiting my thoughts recently, it is what we promote at the Mindfulness Association. It is becoming apparent that there is not an endpoint, it is not completing an 8-week course and the job is done –  it is a continuous practice
It is those moments of frustration, determinations, frozen mornings, amazing views and highs and lows…
Our practice is not just a few minutes on the chair
Our practice is a part of our journey…. up, down and over the mountains.
Weekly Challenge
1. Try and find a hill (or mountain!), park, canal path or somewhere new to explore. Discover some woods, a river and continue that mindful journey.
2. Identify moments in other peoples experiences that you can relate to and how your mindfulness practice can be applied.
I am off for an expedition (gentle stroll) over the rolling Sussex hills as I endeavour to continue my practice.
Until next time….
Duncan