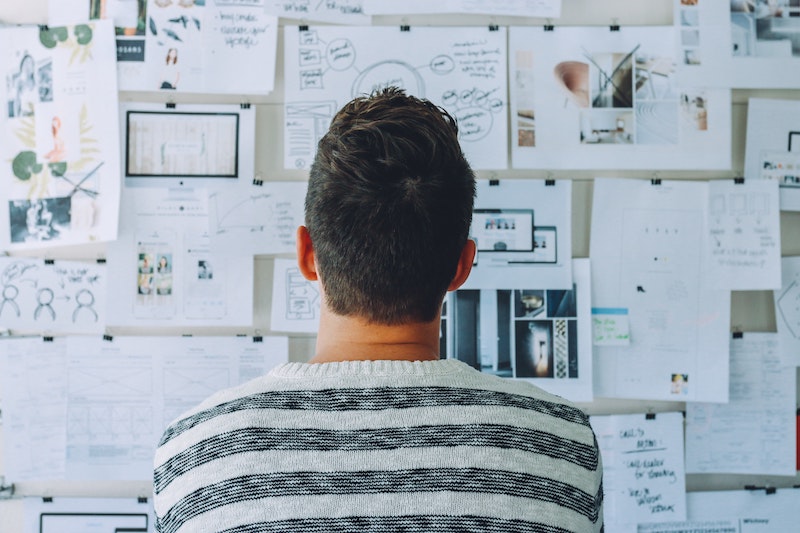 I have never identified myself as a perfectionist. No way, that is not me at all, I relax and go with the flow. Well, at least that's what I thought.
Having spent the majority of my working life, supporting and advising people on problem-solving, creating and implementing goals I have developed a bit of working instinct. A sense of people, the challenge and the required next steps.
I get a feel for how a person is at that moment. Their mind frame at the time, the expectation, the pressure, the goal, the tone, the need for everything to be done and be perfect.
I am not shackled by their perfectionism, their fear is not my fear. I am the support. I am close enough to give balanced, sincere, grounded advice and distant enough not to get swept up in their undercurrent.
The more I go through these situations the stronger my sense is. It doesn't really matter what the job or project is – I have been through this dynamic before. My confidence in trusting that sense has become stronger as time goes on. The project, job, or task can change but the attributes of people stay the same.
We strive for professional and personal perfection. We can lock on to this in such a way that it becomes a detriment to our goals. The chase of perfectionism and avoidance of failure.
Supporting and advising on goals whilst being distant enough from perfectionism allows for balanced and grounded advice. However, recently the perfectionist in me has risen from the depths along with, what feels like its partner, the fear of failure!
I have been doing some work over the last couple of weeks which has triggered a lot of perfection and fear of failure. In a quest for the perfect end product – I have been updating, rejigging, testing, pondering, tweaking, pondering again, refining, doubting and generally been swept away in my undercurrent, striving for perfection and fearing failure.
The fear of failure is an interesting one. On our Level 1 of Mindfulness course, the Velcro of negative and the Teflon of positive stood out in one class, I think failure has stuck to a bit of velcro for me!
However, failure is not a bad thing and I know this.
The calm rational me, the one that supports, knows that failure can be a good thing. We learn from our failures, out of every success there has likely been some failures. When I think of learning to ride a bike and falling off, getting back on, getting a balance and momentum going. The failures were well worth it!
I recently learnt about a young climber, Margo Hayes, the first woman at 19 years old to climb a route graded 9a+ (5.15a) (a very difficult boulder/mountain climb grade). Watching her fail and try again and refine and eventually succeeding was very inspirational.
A recent book I have been reading describes cognitive dissonance and our aversion to failure. Once we have invested or committed in something the failure aversion seems to increase – if you are interested in the subject I recommend Mathew Syed's book, Black Box Thinking.
From the depths of my recent encounter with perfection and failure came the calm supportive side to my rescue. Backed up with an inspirational climbing film and a book on the science of cognitive dissonance I let go of being perfect and the fear of failure.
I realised I had not been practising what I preach!
Reflecting on this recent wave of life made me realise that so much of our Mindfulness Teachings were identifiable in my experiences.
Undercurrent – Perfectionism, Failure
Support
Kindness and compassionate to your failures
 
Maybe for this week's challenge notice your failures, notice your reaction, embrace your failures.
How do you treat yourself when you fail? How do you view failure?
Until next time
All the best
Duncan