When the Mindfulness Association mentioned the possibility of running our Level 1 Mindfulness: Being Present course as an online course, I felt a bit cautious. I have done quite a bit of online teaching in different forms- the weekly sits, The Wonder of The Everyday, The Stillness of Movement (Mindfulness of Body), etc… However, running a Level 1 online requires quite a bit of commitment (logging on every 2 weeks over an 8 month period), 2 and a half hour sessions online (my experience of sitting through online meetings that went on for longer than an hour have felt exhausting), and I questioned the drop off rate.
Last night, our first online Level 1 Being Present course finished its third session. And you know what? It works. Not only does it work but it has actually been quite rewarding.
First off, teaching from the comfort and intimacy of my own home has really enabled me to feel grounded, at ease, and dare I say it, close to the group. Plus, we have participants logging on from all over the world, from the comfort of THEIR own homes. And even the comfort of their holidays!
We have a 15 minute break, stretch through transitions, and due to the fact that our Level 1: Being Present is the required course to carry on with all of our training pathways, the course is well attended by a dynamic group who contribute in all discussions and who practice together.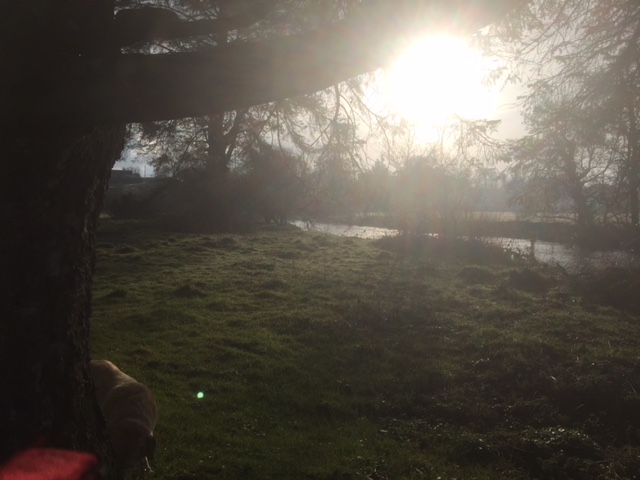 So, during last night's session we addressed the practice of bringing mindfulness into our daily lives. This has always been a question put to me when teaching mindfulness- how do you bring mindfulness more fully into the everyday? And what a question it is. This is the reason why we teach formal practice- this is why we do formal practice! So that we can create the conditions and the new habit of being mindful as we move about the world.
I'm sure many of you who have a mindfulness practice will agree with me- sometimes it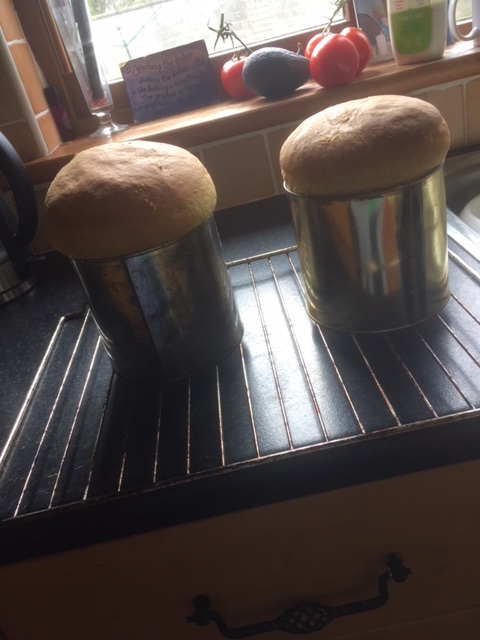 is easier said than done. Sometimes I can feel quite mindful, where other times, my practice is out the window!
This past weekend I was able to bring my practice into my daily life without much effort. This got me wondering why… And what I could discern was that it all boiled down to intentionality.
This is the 'on purpose' of Jon Kabat Zinn's definition of mindfulness meaning to "pay attention in a particular way; On purpose, in the present moment, and nonjudgmentally."
Last Saturday and Sunday, I woke each morning with the intention to walk my Nelly in the early morning hazy sunlight, to open my senses to the birds, the crisp air, the quiet of the town that had not fully sprung to life yet. I came home with an intention to spend a day in my kitchen being mindfully present as I baked my bread, putting my energy and love into the food that I created for those who I love. I set an intention to engage my children in gratitude practices, in conversation, in breaking the bread, in taking a break from screens. I set the intention to connect in with my environment and with each activity with care and attention.
Sometimes I forget. Sometimes I forget to pay attention, to live 'On purpose' in the present moment. Sometimes I forget to set intentions.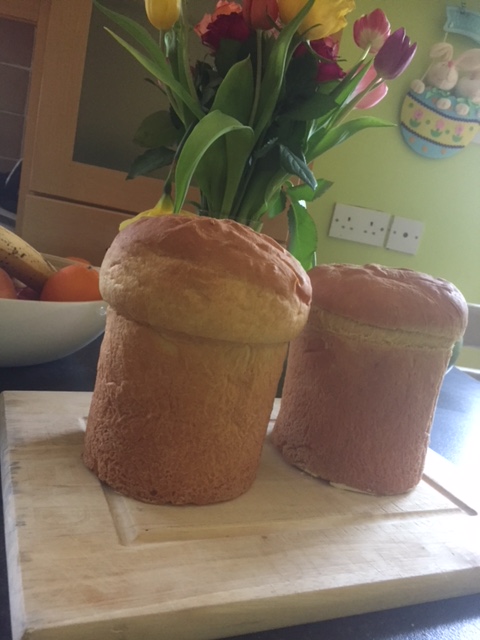 However, when I remember, life feels rich. Life feels full. Gratitude fills me.
Perhaps, the challenge for us all this week might be to set an intention to make 'life' the practice. There is no need to separate cushion time and 'mindfulness' from the intricacies of our day to day moving about the world.
I am so fortunate that I get to teach mindfulness and that I get to teach it online from the comfort of my own home. It helps me to remember- what is more, it connects my home to the teachings. There is no separation between my practice, my teaching practice and where I live. They all weave together into a tapestry of this mindful life.
So, if you would like to know more about setting intentions or the 'On purpose' ness of creating a mindful life, come practice with me. You can log on to our weekly sits, live teachings (for more on our membership click here) or maybe even join the Level 1: Being present course that will be starting in September. Or, if you already are on a Level 1: Being Present course and have missed a weekend and need to make it up, come join me online (for more information, click here).
Together, we can remind each other….
-Jane
To visit our website: please click here
To join our membership: please click here
Follow us on YouTube: please click here
Follow us on Facebook: please click here
Follow us on Instagram: please click here