Each day before our surroundings
become flat with familiarity
and the shapes of our lives click into place,
dimensionless and average as Tetris cubes,
before hunger knocks from our bellies
like a cantankerous old man
and the duties of the day stack up like dishes
and the architecture of our basic needs
commissions all thought
to construct the 4-door sedan of safety,
before gravity clings to our skin
like a cumbersome parasite
and the coloured dust of dreams
sweeps itself obscure in the vacuum of reason,
each morning before we wrestle the world
and our hearts into the shape of our brains,
look around and say, ''Wow!''
Feed yourself fire.
Scoop up the day entire
like a planet-sized bouquet of marvel
sent by the Universe directly into your arms
and say ''Wow!''
Break yourself down
into the basic components of primitive awe
and let the crescendo of each moment
carbonate every capillary
and say, ''Wow!''
by Chelan Harkin
Happy New Year everyone! This poem by the mystic poet Chelan Harkin beautifully captures the kind of new year's intention that I'd like to hold in my heart. After describing how much we labour through in the first part of the poem, there's an eruption of awe at the astounding nature of our world. Much of the time I do feel caught in the flat familiarity and the duties, basic needs commissioning my thoughts, the cumbersome nature of gravity pulling my awareness down somehow. But sometimes an eruption of ''Wow!'' does break through, like a window of pure clarity between the thickness of thinking.
Even now, if I lift my eyes to look out of the window and even today, on a dull day, I can see it fleetingly! The sheer glory of existence in its crazy abundance – space, traffic sounds, leaves, breeze, damp air, cloud shapes, rooves, electricity, growth and movement everywhere.
In a meditation just now the instruction was to release all that I was holding from the past year, to let it go, even if just for a moment. I felt a weighty blanket lift off my heart and a tingle of release moved through my awareness in the centre of the body. I hadn't realised I could put down the burden I was carrying on my own and humanity's behalf. It turns out I could, if temporarily, let the burden sparkle away into dissipated energy. For me it was the burden of humanity's struggle in these times of Covid. It was leaden on my heart.
Acknowledging that many of us are carrying burdens of all kinds, perhaps it is extra important to remember that in a moment of ''Wow!'' the burden is gone. These windows are there if we choose to pause and look through, even when we feel mired in difficulties. Awe and wonder are basic emotions which are exhilarating, freeing and sustaining for us humans (to find out more about the importance of awe check out this video about the work of Dacher Keltner).
So, I wish you happiness and freedom to enjoy this 'planet-sized bouquet of marvel' this year!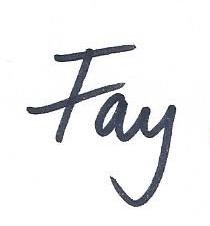 Ps. If you want to make a last minute booking onto the Wonder of the Everyday course which begins now and will guide you in cultivating wonder in your own life…