I want to be ever a child
I want to feel an eternal friendship
for the raindrops, the flowers,
the insects, the snowflakes.
I want to be keenly interested in everything,
with mind and muscle ever alert,
forgetting my troubles in the next moment.
The stars and the sea, the ponds and the trees,
the birds and the animals, are my comrades.
Though my muscles may stiffen, though my skin may
wrinkle, may I never find myself yawning
at life.

by Toyohiko Kagawa
I was touched by the sincerity in this poem, and the value of the beginners mind. The miraculous difference between witnessing the world 'with a yawn', and with the brightness of a child's eyes. And to think that with all the injustice and suffering that the Japanese Christian activist Toyohiko Kagawa has seen in the world, his prayer is not for the cessation of that suffering, but for the fresh connectedness with raindrops and insects. For maybe, that is what makes the difference, and leads to the lightening of the load.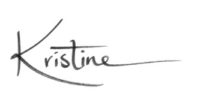 PS if you'd like to practice looking with fresh eyes at the world, our yearly course The Wonder of the Everyday with Fay Adams offers precisely that encouragement…
Photo by Chris Benson on Unsplash