Let go of what has passed.
Let go of what may come.
Let go of what is happening now.
Don't try to figure anything out.
Don't try to make anything happen.
Relax, right now, and rest.
by Tilopa (translated by Ken McLeod) 
These words from the 10th century Indian master Tilopa have clearly hit the nail on the head, as they're still so relevant and alive for practice today. The writer and meditation teacher Dennis Hunter has expanded on each of the lines here, much better than I ever could so I'll leave you to read his wisdom if you'd like to explore them further…
To me it comes back to how 'simple but not easy' meditation is. Although I have glimpses of the resting that is pointed at in the last line, most of my time is spent caught up in one or several of the other five. 
For what it's worth, the biggest ally I have found over the years in moving toward that resting, is the direct experience of presence in the body and in particularly, the heart space. And I so appreciate reminders – like this one – of everything that is not necessary… no need to hold on, no need to figure anything out or make anything happen. As Lama Gendun Rinpoche says in his much shared words on Happiness: "Nothing to do, 
nothing to force, 
nothing to want 
and everything happens by itself." So let's remember to give space to the resting and the natural unfolding…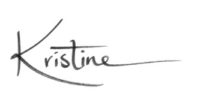 Photo by Toa Heftiba on Unsplash