Mindfulness Level 3: INSIGHT ~ Monday Evenings
I think the course deserves a 10 in terms of the quality of teaching and the lovely teachers and the interesting content
As this course goes on I would recommend the MA approach and different levels. I have given myself a year for each level to allow a flow of practice, reflection, reading and percolating.
I found it very helpful in my day-to-day living and relationships and spiritual growth.
It comes back to 'how do we want to live?' ! As a human being it gave me greater understanding or insight into how we all live together , blindly to a large extent, and how small shifts can open up so much of worth to us all.
Being able to attend the course without leaving home made it possible for me, so the online delivery was extremely beneficial.
The teachings, compassion and sharings. the actual mediations. and Heathers style of teaching
I enjoyed the clear explanations, the interesting content, the kindness and warmth of the teachers, the interesting practices, the sense that I am engaging with something that could bring real benefits to me and others and connecting with lovely, interesting people with a common interest.
The idea of antidotes to emotional afflictions was new to me, and it was beneficial to have practices to apply immediately in every day life.
Mindfulness Level 3 ~ Insight: Seeing Deeply
Tutors: Heather Regan-Addis
Dates:
Module 1–  Monday 9th September, Monday 16th September, Monday 23rd September Monday 30th September and Monday 7th October 2024.
Module 2– Monday 4th November, Monday 11th November, Monday 18th November, Monday 25th November and Monday 2nd December 2024.
Module 3 – to be confirmed
Times: Each session will take place on a Monday evening from 19.00pm-21.00pm
Location: Online
Cost: £ 495.00 in total for the three modules including manuals payable in three monthly instalments of £165.00
Our Seeing Deeply Insight Level 3 course aims to enable participants to develop their mindfulness practice by developing insight into the mental processes that drive our thoughts, emotions and behaviour.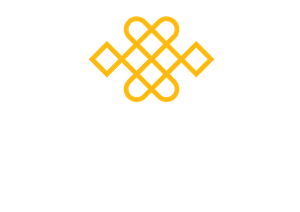 This Seeing Deeply course builds on the Level 1 and Level 2 trainings that preceded it. In the insight training we deepen our understanding of psychological mental processes by exploring the roots of our experience, and what drives us.
It is ideal for those who have completed the Level 2 mindfulness training and who wish to continue to develop their mindfulness practice.
It meets the annual continuing professional development (CPD) requirements of the UK Good Practice Guidelines (GPGs) for mindfulness teachers.