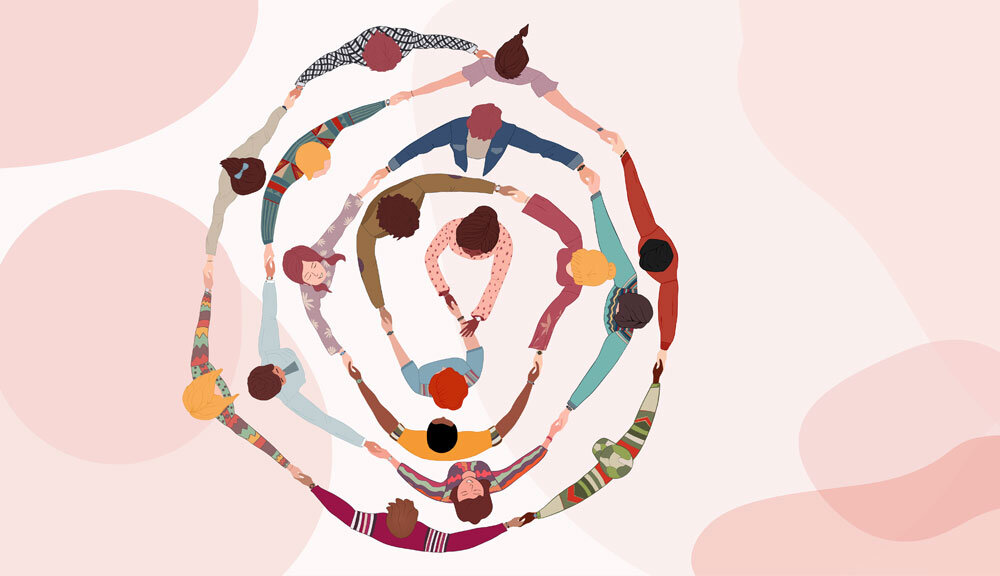 Compassion in Action at Samye Ling
In our mindfulness practice, we come back time and again to our motivation for practising: for the deepest well-being of ourselves and others. And our well-being is inextricably linked with the larger world around us. The 'state of the world' is something that might be tempting to turn away from as being too overwhelming, too dire to really look at – but what is mindfulness if not turning towards the places that scare us?  We do this internally in our practice whenever something comes up that is uncomfortable, and we can do the same with what's uncomfortable and scary out there in the world – whether it's social injustice, climate change, animal welfare, depletion of resources or the fast rate with which species are going extinct and ecosystems are lost. And from a place of interconnectedness and care, how might we engage in mindful and compassionate action?
In this weekend we will follow Buddhist scholar and environmental activist Joanna Macy's spiral of the Work that Reconnects. This begins by resourcing and nourishing ourselves with gratitude, before turning towards what's difficult in the world, and then looking for a new perspective from which we can mindfully and practically go forth. In this way we will explore engaging in the 'outer practice' of mindfulness.
During the weekend we will ground this with a rich variety of 'inner' mindfulness practices. In particular we will draw inspiration from the somatic meditation of Reggie Ray with its emphasis on connecting with a primordial felt-sense of earth connection. As we weave our way through Joanna Macy's spiral, we'll discover how meditating with the earth can deepen each stage. We'll experience how the earth is an ever-present resource for us that will share the holding of our pain for the world and help us deeply experience our radical interconnectness with all life.
We will also explore resilience practices from Rick Hanson and the ancient Buddhist practice of Tonglen to work directly with challenge and transformation.
Pre-requisites
For this course it is recommended that you have some mindfulness meditation experience. This could be the Level 1 training with the Mindfulness Association or an 8 week mindfulness course whether it be MBSR, MBLC or any other along those lines or it could be equivalent experience.
Tutor: Kristine Mackenzie-Janson and Fay Adams
Dates: 26-28 April 2024
Price: £165.00
Times: 19.00-20.30pm on the Friday evening, 8.00am to 20.00pm on the Saturday and 8.00am to 15.00pm on Sunday.
Booking: To book this course please press the 'Book Here' button.
If attending in person please book your accommodation and meals for the weekend directly with Samye Ling by emailing reception@samyeling.org. They will need to know the dates that you would like to stay, what room you would like (please click here to see the room types and prices), your name, and the name of the second person if you are booking a twin room, your address, phone number and preferred email address for the booking. No room bookings can currently be made via the Samye Ling website.