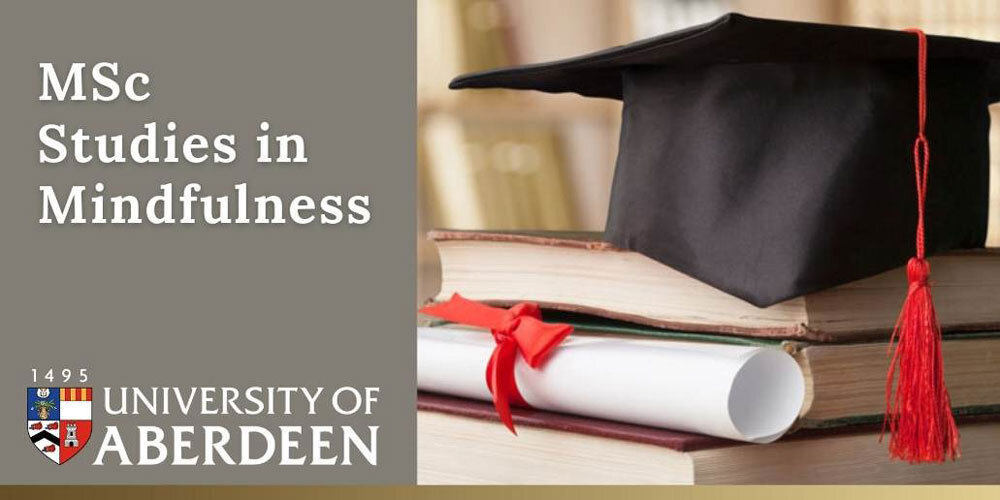 MSc Studies in Mindfulness
MSc Studies in Mindfulness
Starts September 2023
This Mindfulness Degree: Studies in Mindfulness, covers our Mindfulness Levels 1 to 3 courses supplemented with an academic exploration of the mindfulness literature and evidence-base.
It enables you to explore how mindfulness practice is applicable to your professional context.
It covers training in research methodology as well as preparation for undertaking a research project or dissertation in the third year
It also offers a teacher training pathway in accordance with the UK Network for Mindfulness Teachers.
This course is unique in that it welcomes applicants from all professions including: physical and mental health, social care and wellbeing; education and learning; business and workplace; and public service sectors such as government and criminal justice.
It is suitable for beginners as well as those who have previous experience of mindfulness and who want to develop their mindfulness practice within their work context.
The course is delivered over residential weekends at Samye Ling Tibetan Centre in South West Scotland with a year-end residential retreat at the Holy Isle retreat centre off Arran in Western Scotland.
The Course Is Modular And Can Be Exited After Each Year:
Year 1 – Mindfulness and Compassion – exit with Post Graduate Certificate;
Year 2 – Insight and Professional Inquiry (research methodology) – exit with Post Graduate Diploma; and
Year 3 – Work Based Research Project or Dissertation – exit with Master of Science.