This last weekend I was in Venice to teach the last weekend of the Level 3 – Seeing Deeply (insight) training. I have worked a lot with this group – most did their Level 2 – Responding with Compassion training with me, some did their Level 1 – Mindfulness: Being Present training with me and others the Teacher training (for more information on our course pathways, please click here). So a long path traveled together over several years, culminating in this happy ending, with smiling faces, a few tears, deep connection and transformed lives all round. We had a very moving final sharing around endings and new beginnings.
I am handing the group over to the capable hands of Vin Harris who will continue this journey with them on the Level 4: Mindfulness for Life training (click here).
I have spent a lot of time in Venice over the last few years, with often as many as ten trips per year. It has been a refuge for me and a great opportunity for time out from the pressure of managing the day to day running of the MA, with its highs and lows.
But now, with my grown- up daughter leaving home and me, my husband and our three dogs moving house from Derbyshire to Scotland, it is time to spend a bit more time at home.
The Mindfulness work in Italy is thriving, with four new Level 1 trainings, a Level 2 & 4 training and a teacher training starting there in the autumn.
It all started five years ago with a request from the Venice Samye Dzong for a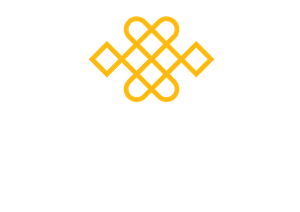 Mindfulness training there and I met with Elena Oselladore at the London Samye Dzong centre, where she was attending and I was teaching a weekend of the Mindfulness training. All went well and I went back to the Board and I remember Rob, Choden, Norton and I discussing the possibility of courses in Italy at Samye Ling. Rob was up for it and I was very keen to go and so Rob, Fay and I began our first Mindfulness training there to a room packed with over 40 people later that year.
Gaia Gottipavero translated beautifully for us all from the start.
Over the years Elena and Gaia have trained to teach and began assisting on teaching the courses and we have worked together many times. I have many happy memories of fun, laughter (occasional hysteria) and meals out! It has been a delight to observe the flourishing of their teaching practice and both of them are now excellent Mindfulness teachers, leading their own courses. They work together and compliment each other's strengths beautifully, as well as being very close friends.
To begin with the MA ran the courses from the UK, then a couple of years ago Elena and Gaia formed their company Inner Sight (click here) which now runs the MA Mindfulness trainings across Italy under a franchise. So not only have they both flourished as Mindfulness teachers, they are now committed and effective business women – bringing the benefit of Mindfulness, Compassion and Insight to many! It has not always been easy, but they are both committed practitioners – and that always helps. Bravo! They are truly awesome!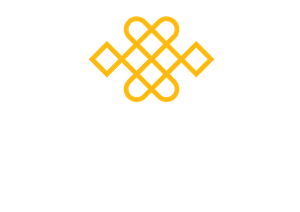 I have loved my times in Venice. The groups there have always been lovely, welcoming and easy-going – despite the fact that the toilets haven't always worked – a side effect of being in Venice. Elena and Gaia have become dear friends and have hosted me in their homes many times. When Gaia moved into her apartment, the spare room was christened Heather's room, which was very lovely.
It was strange to leave without a plan to return – a letting go – but I will miss them.
All change now, with more time to focus on our many wonderful projects in the UK, on my new home in Scotland and whatever wonders will emerge in due course.
Akong Rinpoche said: Judge everything as good! Excellent advice in the face of change, which I will try to follow.
Kind Wishes,
Heather
To visit our website: please click here