For some reason, I vividly remember a conversation I had with a friend when I was about 16 years old, where we discussed contentment. Tevredenheid in Dutch, and considering that word now, I can still taste the flavour of contempt we had for it. "Who would be satisfied with that?!" we wondered out loud. Wouldn't it be terrible sad to settle (or worse still, to aim for tevredenheid), when the world was so full of bliss and terror, excitement and drama?! In comparison, contentment felt like consenting to bland mediocracy, and not reaching for more and better.
Twenty-five years later, I have got a different view.
How wonderful to actually be content with what's here, what freedom and possibility lies in the ability to start from a place of enough and of being happy with one's situation in life! Maybe, like acceptance, this doesn't mean you may not also want to change things. But if the change comes from a place of contentment rather than from lack and frustration, it may come much more joyfully.
But although I now see the value in contentment, that doesn't mean it's as present in my life as I'd like. In Buddhism, much attention is given to the three main mind poisons: greed, hatred and ignorance. On reflection, we may find that one of these subtly (or not so subtly) dominates our life. Perhaps we're always reaching for something more and different… Or maybe we live with a habitual sense of aversion and dislike for what's here… Or we may find there's a basic disinterest and boredom towards whatever is happening. It's clear to me that my main tendency is around the first of the three: this forward leaning, restless desire for the next and better moment.
We may all have our own sense of what contentment means for us. These days, for me it means coming to a place of balance – not reaching towards or leaning away from. It means actually being right in the middle of what's here – and finding it alright. Growing this quality and kindling its flame further, seemed like a good ambition for 2023 and therefore, a nice theme to practice with on a retreat day between Christmas and New Year. (And yes, the irony of aiming to be content, or practising being more content, is not lost on me!)
So, in preparation of the day, I rummaged through my growing selection of poetry to see what it may offer in terms of contentment, of happily being with the good of what's here (which of course doesn't mean we're not actively caring for the almost inevitable difficulties that are also here!). And I came across the poem below, and reading it I felt an immediate softening and sense of ease in the invitation of it. Let's see what it would be like to let that this invitation take centre stage for a while…
The Cure for it All
Go gently today, don't hurry
or think about the next thing. Walk
with the quiet trees, can you believe
how brave they are—how kind? Model your life
after theirs. Blow kisses
at yourself in the mirror
especially when
you think you've messed up. Forgive
yourself for not meeting your unreasonable
expectations. You are human, not
God—don't be so arrogant.
Praise fresh air
clean water, good dogs. Spin
something from joy. Open
a window, even if
it's cold outside. Sit. Close
your eyes. Breathe. Allow
the river
of it all to pulse
through eyelashes
fingertips, bare toes. Breathe in
breathe out. Breathe until
you feel
your bigness, until the sun
rises in your veins. Breathe
until you stop needing
anything
to be different.
by Julia Fehrenbacher
Wishing you a contented, joyful festive season…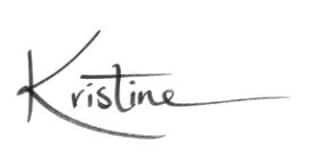 You can find the details for Kristine's Kindling Contentment Retreat day on 28 December HERE.
Online retreat days and practice days cost £30  –  begin at 10am and finish at 4pm.