The Arabs used to say,
When a stranger appears at your door,
feed him for three days
before asking who he is,
where he's come from,
where he's headed.
That way, he'll have strength
enough to answer.
Or, by then you'll be
such good friends
you don't care.
Let's go back to that.
Rice? Pine nuts?
Here, take the red brocade pillow.
My child will serve water
to your horse.
No, I was not busy when you came!
I was not preparing to be busy.
That's the armor everyone put on
to pretend they had a purpose
in the world.
I refuse to be claimed.
Your plate is waiting.
We will snip fresh mint
into your tea.
By Naomi Shihab Nye
I was introduced to this poem last week by Ratnadevi, my dear friend and colleague in mindfulness, who read it out at the start of a loving kindness meditation. I had read other poems by Naomi Shihab Nyi which had touched me – as did an article she wrote about growing up in Ferguson and Palestine, posing important questions. But this one in particular landed deeply in me, and touched on a yearning for a life where it would be possible to spend three days before asking any questions – for refusing 'to be claimed' by so called important busyness…
But even if my daily life is quite a bit more busy than this, my meditation unfolded into an attentiveness to the needs of the people who showed up in that practice, and a soft readiness to serve. Often my loving kindness meditations have more of a well-wishing flavour to them, so I enjoyed the practical love-into-action element brought by the poem. And that's carried into the following days: how can I 'snip fresh mint' into their tea?
This attentiveness can come in the form of actions, but I also know from personal experience how wonderful it is to simply be in the warm light of someone's undivided attention. The Buddhist teacher Thich Nhat Hanh is often quoted to say that "the most precious gift we can offer anyone is our attention. When mindfulness embraces those we love, they will bloom like flowers." And what better motivation for practising mindfulness could there be…
So may you be well, and may you know that your plate is waiting.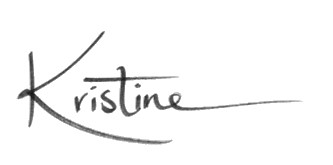 Photo by Louis Hansel @shotsoflouis on Unsplash