I
Do not
Want to step so quickly
Over a beautiful line on God's palm
As I move through the earth's
Marketplace
Today.
I do not want to touch any object in this world
Without my eyes testifying to the truth
That everything is
My Beloved.
Something has happened
To my understanding of existence
That now makes my heart always full of wonder
And kindness.
I do not
Want to step so quickly
Over this sacred place on God's body
That is right beneath your
Own foot
As I
Dance with
Precious life
Today.
by Daniel Ladinsky's rendition of Hafiz  
What can I possibly add to that?! An intention of awareness and gratitude, of going slow and appreciating deeply. What better thing to do with this day, this life, this precious planet…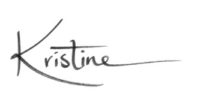 PS if you'd like to explore moving through life with more mindful appreciation, check out our in-depth Mindfulness courses: https://www.mindfulnessassociation.net/mindfulness-courses/mindfulness-level-one/ Photo by Elena Mozhvilo on Unsplash