Who shall bear hope, who else but us?
After us is the long wind blowing
off the ash pit of blasted genes, or after,
the remarrying of the earth and the water.
We must begin with the stone of mass
resistance, and pile stone on stone on stone,
begin cranking out whirlwinds of paper,
the word that embodies before any body
can rise to dance on the wind, and the sword
of action that cuts through. We must shine
with hope, stained glass windows that shape
light into icons, glow like lanterns
borne before a procession. Who can bear hope
back into the world but us, you, my other
flesh, all of us who have seen the face
of hope at least once in vision, in dream,
in marching, who sang hope into rising
like a conjured snake, who found its flower
above timberline by a melting glacier.
Hope sleeps in our bones like a bear
waiting for spring to rise and walk.
.
by Marge Piercy
Your text here
I've read a few poems by the prolific poet, novelist and social activist
Marge Piercy
and found them all powerful and enigmatic (and I greatly enjoyed reading the colourful story of her life so far on her website). This one was sent to me by a friend and resounded in me during this week of new lockdown restrictions, where hope has felt a bit beyond reach at times. I don't claim to quite understand it all, so rich and almost dense her words are with references and meaning – and I won't try to say too much about it as I feel the meaning is somehow beyond her words. It takes me to a place in my being that is more able to be grounded and embodied, present and connected – where challenges and difficulties in myself and what I see around me could also lead me to detachment, overwhelm and disconnect. Just mulling it over, saying the words out loud, has felt comforting. 'Hope sleeps in our bones like a bear waiting for spring to rise and walk'…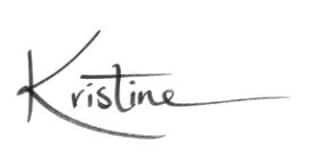 This poem is an excerpt from a longer poem 'Stone, Paper, Knife' which appears in Marge Percy's
collection
also called Stone, Paper, Knife (Pandora Press, 1983).
Your text here