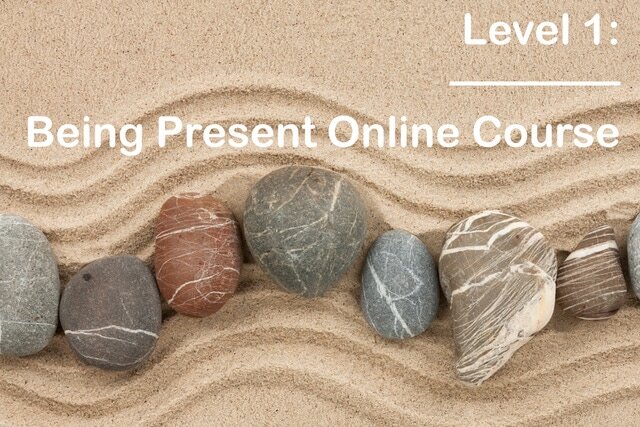 Level 1 – Being Present – Ongoing Course (Online)
We now have an online version. You can either take the full four part Level 1: Being Present course online, or make up for any missed weekends by signing up to individual parts.
Tutor: Jane Negrych
Dates: Part One runs from the 4th September- 23rd October 2019 . Part Two from the 6th November- 18th December 2019. Part three from the 8th January- 19th February 2020. Part Four from the 4th March- 15th April 2020.
Booking info: This is an ongoing course. If you have missed a weekend and want to make this up online then please email info@mindfulnessasssociation.net
Times: The course runs from 7pm-9.30pm fortnightly on Wednesday evenings
Location: Online
Price: £150 per part (4 parts). Initial payment of £150 for the first part then after completion of this you will be able to continue attending the remaining 3 parts, with a subsequent cost of £450.00 payable in six monthly instalments of £75.00.
If you are making up for missed weekends, please email info@mindfulnessassociation.net to sign up.