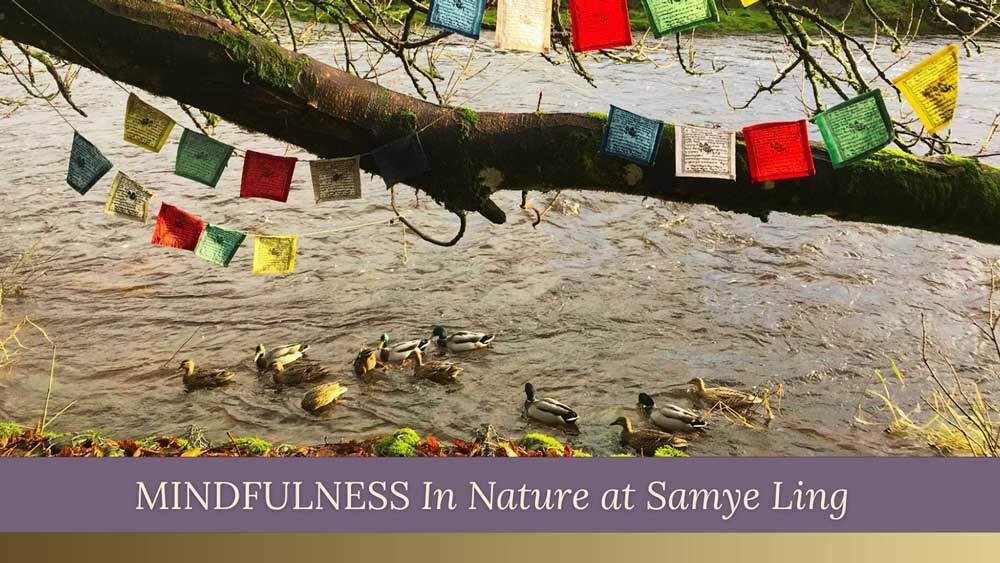 Introduction to Mindfulness in Nature
How people say they have benefited from this course
"So beneficial for everyones physical and mental health"
"The whole weekend was just lovely. Enlightening practices and wonderful to be out in the woods"
"Calming and friendly atmosphere"
"Restful and good to connect with nature"
"I felt warmth and friendliness from everyone"
"A beautiful and tranquil place – perfect for the course"
"I found the poetry, movement, mindful walking and forest bathing beneficial and enjoyable"
"A valuable experience and lots of tools to use"
"The outdoor work was amazing"
"The exchange of energy, the lovely and inspiring poems, the mindful movement in nature, the warmth and kindness of the tutors"
"I felt very welcomed – things that made me feel included: – the openness and welcoming approach of the tutors"
"Thanks to all the wonderful team. I appreciate enormously your course and benefited a-lot from attending it. You are really STARS!"
***Please note due to the popularity of this course, accommodation at Samye Ling is now extremely limited with only dormitory spaces remaining***
If attending in person please book your accommodation and meals for the weekend directly with Samye Ling by emailing bookings@samyeling.org. They will need to know the dates that you would like to stay, what room you would like (please click here to see the room types and prices), your name, and the name of the second person if you are booking a twin room, your address, phone number and preferred email address for the booking. No room bookings can currently be made via the Samye Ling website.
Immerse yourself in the beautiful natural surroundings of Samye Ling in Dumfriesshire, Scotland, where we will spend the weekend learning Mindfulness and movement using nature and qigong as a place to become present in the moment.  Many of the practices will be by the nearby river, under the trees and around the centre (weather permitting).  There will also be an optional dedicated session led by an expert in nature for some forest bathing, a nature walk and immersion in nature. No previous experience is required for this course.
Often people mention that the place they are most easily mindful is being in nature, whether it's walking the dog in a nearby woodland, on the beach or on holiday in a beautiful environment. Research shows the connection between being in nature and a reduction in feelings of stress and depression and have a positive effect on general health and ability to focus. It is perhaps not surprising that similar benefits are attributed to mindfulness.
In this weekend, we are using the joy of being in nature and alive on this precious earth as a way into learning to rest the mind in the present moment. Through connecting with nature and the earth beneath and around us, we can reconnect with our inner nature as well, touching in with the ground of our being as we practice mindfulness.
The weekend will invite us to settle the mind and come home to our body through grounding practices such as the bodyscan, mindful walking and Qigong. Throughout all of the Mindfulness Association programs the cultivation of a basic friendliness towards ourselves (and therefore also to others) lies at the heart of our training.
After this weekend, which can be a refresher or a retreat,  you can choose to continue on to the full Mindfulness course over three further weekends if you wish. The further three weekends of this course will be taught by Kristine Janson and the dates are the 21-23 April, 9-11 June and 15-17 September 2023.
Tutor: Jacky Seery and Asha Rostron
Dates: Friday 3rd March- Sunday 5th March 2023
Price: £165.00
Times: 19.00-20.30pm on Friday evening, 8.00am to 20.00pm on Saturday and 8.00am to 15.00pm on Sunday.
Booking: To book this or the further three weekends (21-23 April, 9-11 June and 15-17 September 2023) please contact info@mindfulnessassociation.net
Location: Online via Zoom or at Samye Ling
After you have booked the course and if you are attending in person, then please contact bookings@samyeling.org to book your meals and accommodation.
If you are making up for missed weekends, please email info@mindfulnessassociation.net to sign up.