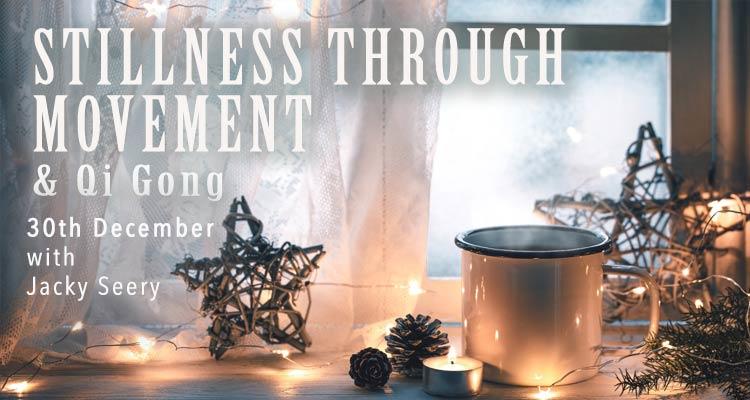 Stillness Through Movement Online Practice Day
Online Movement and Mindfulness Practice Day with Qigong
30th December 10 – 4pm
with Jacky Seery
THIS PRACTICE DAY IS NOW FULLY BOOKED
Join Jacky for a practice day of movement and mindfulness, as we explore the spaciousness and softness of body through movement, breath, mindfulness practice and a spacious body scan.
Meditation in motion is a way of practicing being present by being in our body.  By combining body awareness through a body scan, being mindful of breath and body in our sitting practice and doing gentle mindful movements such as the ancient art of Qigong, we become more aware of the prescient hidden language of the body and how our thoughts can impact the body. We will explore how it is to truly feel present.
In this practice day we will explore how we are occupying our bodies through our sitting and standing postures, as well as resting on the ground. We will also become more aware of the space inside and outside our bodies and become more spacious using our breath.
By witnessing how we are, in our body and minds at any given moment we become equipped with new and necessary information required to become more mindful and respond rather than react to situations in life.