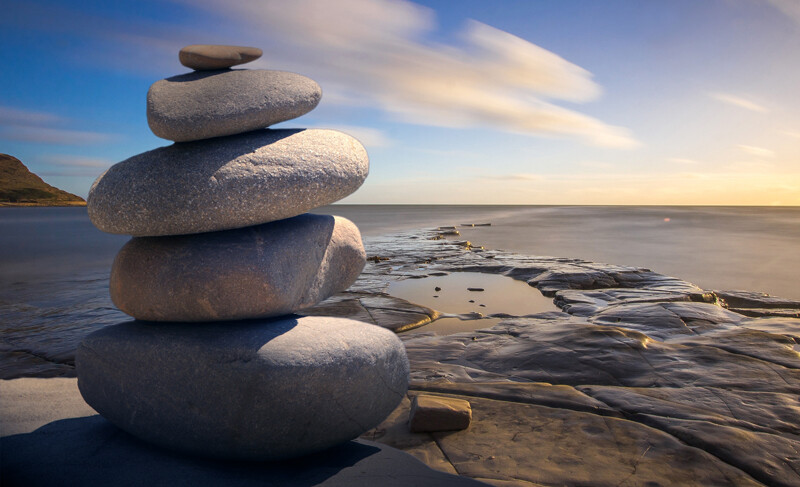 I try to take a thoughtful, evidence based approach to how I live my life and where I choose to focus my attention and effort. This is one of the reasons I make time in my life to practice mindfulness meditation. There is a wealth of evidence that it can promote our physical and mental wellbeing in many ways. Here at the Mindfulness Association we know from the feedback forms that we collect after each course, and from talking with our course participants, the positive life changing effects of our Mindfulness training. I know this from my own experience and the experiences of my many friends who are committed and long-term Mindfulness practitioners.
The Mindfulness Association have also conducted some research into the Everyone Project eight week Mindfulness Based Living courses. Furthermore we have funded four PhD Projects (the fourth is just about to advertise for someone to do the research). In addition, some of the students on the MSc in Mindfulness Studies (which we partner in delivering with the University of Aberdeen) has generated additional evidence for the benefits of Mindfulness. A summary of this can be found on the research page of our website.
We are also awaiting the publication of the Mindful Heroes Book, a collection of accounts from MSc students of their experiences of sharing Mindfulness within their communities. This book will be launched, along with the 'From Mindfulness to Insight' book, written by Rob Nairn, Choden and myself at our upcoming conference in July at Samye Ling.
I am alarmed by a lack of an evidence-based approach in our
modern world, with many people seemingly confused between evidence-based facts
and opinions.
In particular, many of the journalists I see hosting
political discussions do not seem to understand the difference and so are
failing to hold politicians to account. Politicians skilfully repeat their
opinions, until they are taken as facts, while often the actual facts are
ignored or treated in the same way as the opinions.
The same is true for climate change. The overwhelming
majority of climate change scientists are of the view that we need to act
immediately in order to ensure that this planet is inhabitable for future
generations. Some journalists seem to be of the view, that in the service of
balance, they should include in the discussion a climate change denier, who is
of the opinion that there is no such thing as climate change.
It is also true of the food we eat and the drugs we take.
Often the scientific evidence is pointing clearly in one direction (and has
been for 50 years), whereas the food and pharmaceutical companies have a vested
interest in moving us in the opposite direction.
Therefore, it is incumbent upon us all to recognise the
difference and take time to understand what the facts are. To do this we can
look at reputable research, for example in peer review journals or from
reputable organisations. In doing this always have an eye for who funded the
research and their hidden (or not so hidden) agendas.
In the service of evidence based living I would like to introduce you to the not for profit Organisation NutritionFacts.org and their founder Dr Gregor. Their team read all peer review research on nutrition published in English language journals and if you care about your health and the health of your family I suggest that you take to time to review his findings.
Here is a link to a video to start you off, which also
relates to meditation (https://nutritionfacts.org/video/flashback-friday-does-meditation-affect-cellular-aging-telomeres-cap-it-all-off-with-diet/?utm_source=NutritionFacts.org&utm_campaign=514434aaa0-RSS_VIDEO_DAILY&utm_medium=email&utm_term=0_40f9e497d1-514434aaa0-25956637&mc_cid=514434aaa0&mc_eid=077c22ee82)
and here is a link to their recently published
evidence-based eating guide (https://nutritionfacts.org/healthkit/?utm_source=NutritionFacts.org&utm_campaign=584512acf1-EMAIL_CAMPAIGN_2019_01_15_08_11&utm_medium=email&utm_term=0_40f9e497d1-584512acf1-25956637&mc_cid=584512acf1&mc_eid=077c22ee82).
I have been following Dr Gregor's guidance, as best I can, for
a couple of years now and have found it hugely beneficial, physically and
psychologically, as I move through my middle age years. I am also building a
whole host of healthy habits in the hope of avoiding many of the dreadful life
limiting conditions our old age threatens to bring.
When you are not sure about the truth of a situation or
lifestyle decision – my advice is follow the evidence!
Kind Wishes
Heather