Clouds are flowing in the river, waves are flying in the sky.
Life is laughing in a pebble. Does a pebble ever die?
Flowers grow out of garbage, such a miracle to see.
What seems dead and what seems dying makes for butterflies to be.
Life is laughing in a pebble, flowers bathe in the morning dew.
Dust is dancing in my footsteps and I wonder who is who.
Clouds are flowing in the river, clouds are drifting in my tea,
On a never-ending journey, what a miracle to be!
by Eveline Beumkes
My Holland summer holiday has started, and this quirky poem of open-eyed wonder and playful observations fits well with where I am. It's written by the Dutch mindfulness and meditation teacher Eveline Beumkes, who was given the transmission to teach by Thich Nhat Hanh.
Being in a different place naturally seems to support more awake witnessing of the world around us, and a thread of seeing the interconnectedness of what we notice is running through our conversations. And this so clearly reveals the 'miracle to be'!
So whether you're away or at home, this poem-invitation is to stop and notice, to "look deeply" as Thich Nhat Hanh calls it, so we can connect with the inter-being of both ourselves and all things. And in this way, the clouds reveal themselves in any ordinary cup of tea, the flowers in the garbage and we might even see life laughing in a pebble…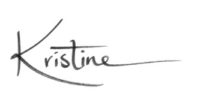 Photo by Rukmini Gotmare on Unsplash