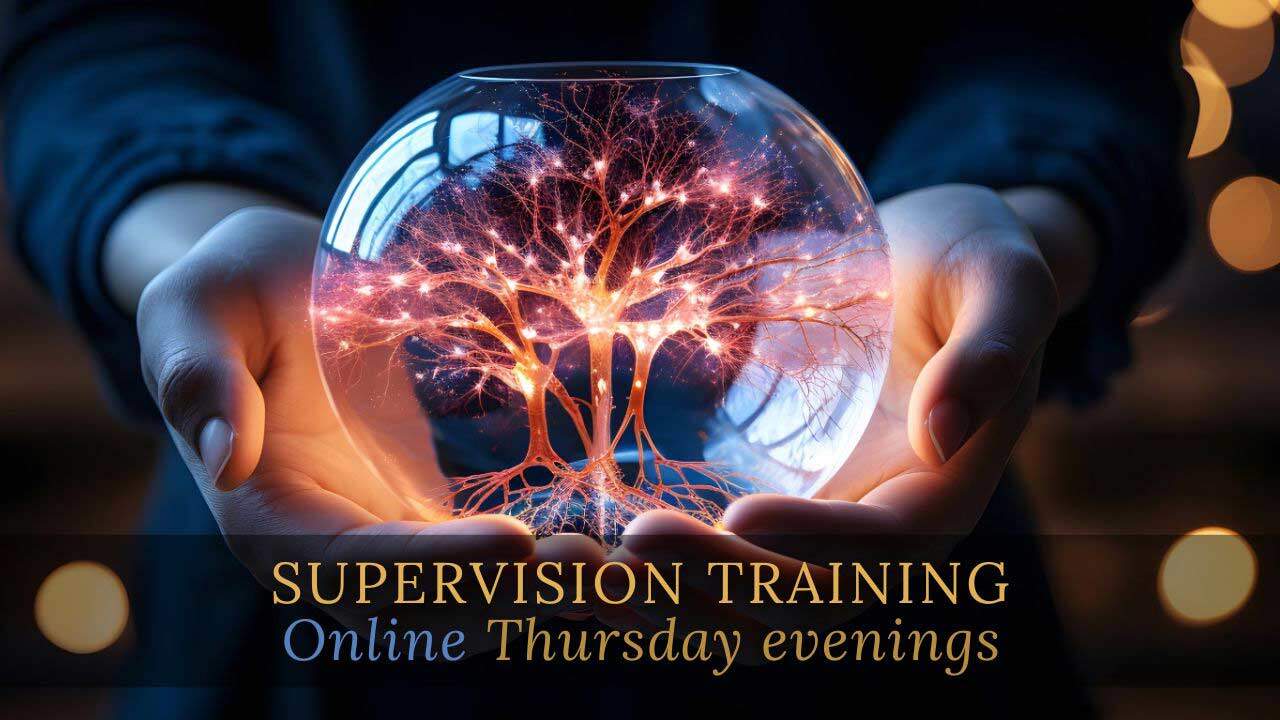 Online Supervision Training
This course will provide you with an opportunity to develop the skills and know-how needed in the specific context of mindfulness supervision. It will include inquiry skills, additional skills in facilitation to unfold experience, considerations when working one-to-one, navigating the various roles and functions you will take on as a mindfulness supervisor, setting up a working agreement and giving feedback using the MBITAC document.
Within mindfulness supervision, the session itself is imbued with mindfulness. There are short periods of practice interspersed with dialogue and the dialogue itself becomes an exercise in being present. This all happens in the context of embodied groundedness and compassion. For this reason our embodiment of mindfulness in relationship will also be a focus during the course.
On completing this training you will be ready to set yourself up as a mindfulness supervisor providing that you meet the Supervisor Good Practice Guidelines. Please note that you will not become a Mindfulness Association listed supervisor by doing this course. To book please contact info@mindfulnessassociation.net, the cost is £250.00 payable in two monthly instalments of £125.00.
The course will consist of 5 components as follows:
5 x 1 hour sessions online on Thursdays bi-weekly at 7pm. The dates are the 4th April, 18th April, 2nd May, 16th May and 30th May 2024
Topics: 1. Supervisory Relationship, 2. Inquiry Skills, 3. FIG Model, 4. Policies, Documents and Feedback, 5.Trust Emergence
These live group sessions will be to check in about how the peer sessions are going, share learnings, witness Fay modelling the supervisor role, learn how to use the FIG Model (which is the Mindfulness Association's model of supervision – Facilitation, Inquiry, Guidance) and the MBITAC as a feedback tool and discuss practicalities such as the Supervision Policy and creating a Working Agreement.
1 pre-recorded talk which will explain the FIG model
Individual feedback on your supervision skills, given by Fay, using a recorded peer session.
Weekly quizzes on the various documents and policies you need to be aware of.
Commitment to a 1 hour session per week of peer supervision in pairs (20 mins supervising, 10 mins feedback then swop)
Commitment to journaling for learning around the peer sessions.
To be ready for this training you need to have:
Completed the MBLC retreat or equivalent ie. have a readiness to teach certificate
Be experienced as a mindfulness practitioner, having been practicing for a minimum of 4 years and having deeply integrated mindfulness into your life, with a sense that it is a priority.
Have taught at least 4 MBLC courses or equivalent (MBSR or MBCT or Mindfulness Practitioner Certificate Course or other).
Have had at least a year of your own mindfulness supervision.
Be listed with BAMBA or be in the process of working towards being on this.
Please be aware that to begin to practice as a supervisor after completing this training you will need to follow the Supervisor Good Practice Guidelines which you can look at here. For example, you will need to have taught at least 9 MBLCs, have been practicing for 5 years minimum and be either a clinical supervisor or a mindfulness teacher trainer or equivalent. So this training may represent a stage in the process of moving towards being ready to become a supervisor. If you are unsure as to whether you meet these requirements please contact Fay on fay@mindfulnessassociation.net