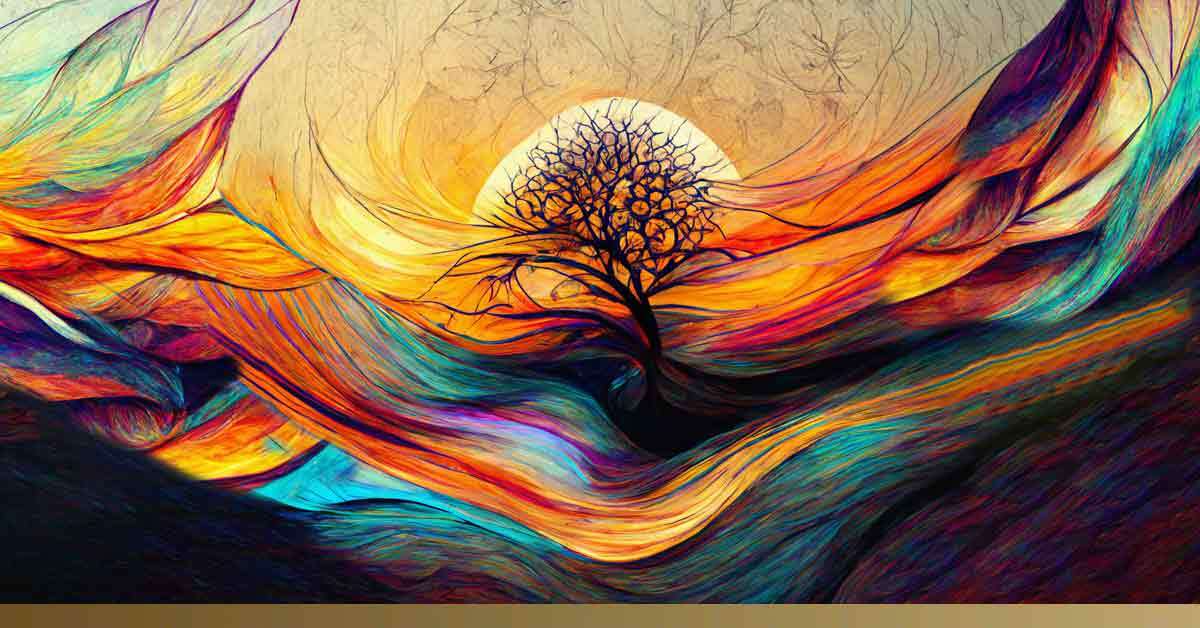 Living Well to Die Well ~ Weekend (+optional year long course)
Join us for the Weekend, then continue if you wish.
It starts with one weekend at Samye Ling or online and the choice to follow with six evening sessions online.
How our participants have benefited from the Living Well to Die Well Course
"The environment that was created for people to feel safe when discussing a difficult subject"
"The open honest talking and sharing. Listening to others lives and their difficulties – felt less alone great reflections"
"I loved the practices, also the teachings, especially the stages of death"
"Everything – the variety of practices and the sharing. Particularly valued inputs on process of dying and living without regrets and emphasis on compassion
" I thought both teachers were excellent. I loved the tai chi! I've done it before and never got on with it but Jackie's tai chi was something special
" I found the course overall very beneficial, particularly liked the Taking in the Good practice, and the Living with out regret"
" The MA process practice followed by extremely skilful enquiry. Hearing how others experienced the practices."
" Support in reflecting upon my own mortality and giving practices to make the most of my life. "
" Being able to share and listen openly about death Found this very grounding and normalising. It's very rare to have such an opportunity."
Part One of Living Well to Die Well
with Heather Regan-Addis and Jacky Seery
In person at Samye Ling or Online 7-9 July 2023 PLUS 6 EVENING SESSIONS STARTING 4TH SEPTEMBER 7-9PM or choose to attend the weekend on the 7-9 July 2023 only.
Why might you want to do this course?
It might seem like a difficult topic to tackle.  However there are two main reasons why this course will be of benefit to you.
First – How can we learn to live our lives more joyfully, and navigate life's challenges more easily so that we can say we have truly lived every minute of our lives?
Second – Inevitably we will be faced with the death of someone we know or love.  This course will provide some insights and practices to help us cope better with these events when we are faced with them.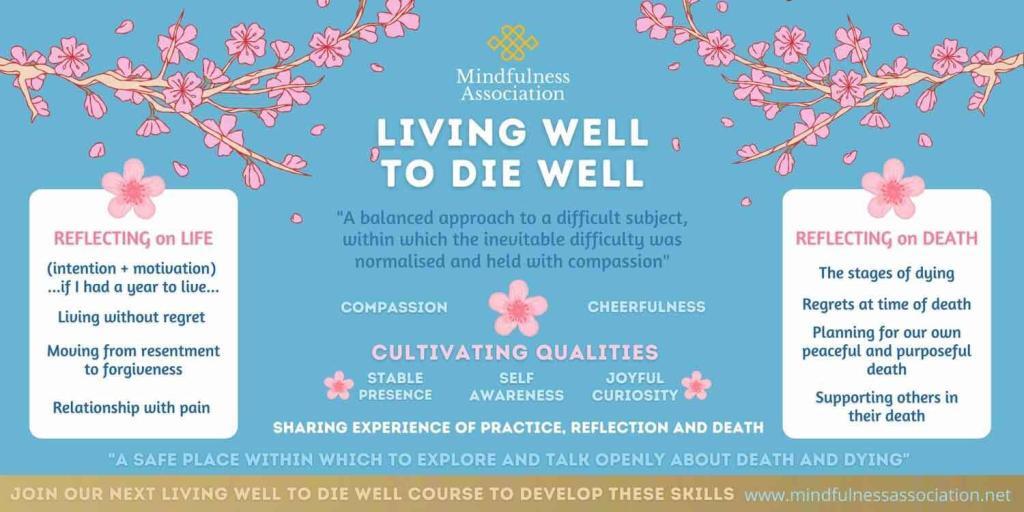 If attending in person please book your accommodation and meals for the weekend directly with Samye Ling by emailing bookings@samyeling.org. They will need to know the dates that you would like to stay, what room you would like (please click here to see the room types and prices), your name, and the name of the second person if you are booking a twin room, your address, phone number and preferred email address for the booking. No room bookings can currently be made via the Samye Ling website.
Price: £165 for the weekend only or £330 for the weekend plus the optional 6 monthly online sessions. The full course is payable in six monthly instalments of £55.00 (for the weekend and the six online sessions). To book the weekend only or the Weekend & the optional 6 monthly online sessions please contact: info@mindfulnessassociation.net
Times: The weekend begins at 19.00pm on Friday evening and ends at 15.00pm on Sunday afternoon.
Location: Samye Ling (near Lockerbie) or online via Zoom. There are six bi-monthly Monday/Tuesday evening online sessions over the course of the year following the weekend from 19:00-21:00, the dates are
Monday 4th September 2023
Monday 6th November 2023
Monday 8th January 2024
Tuesday 5th March 2024
Tuesday 30th April 2024
Tuesday 2nd July 2024
A key aim of the Buddhist path is preparation for death, but what about those of us who are mindfulness practitioners? How do we prepare for our death and for the death of our loved ones? How can we support each other in the processes involved at the end of life? In this course we will explore how we can live well so as to prepare for a good death, without fear or regret. Our practice will be based around loving kindness, tonglen, imagination practices and open awareness. By becoming more mindful and compassionate in our approach to death, we can support ourselves and others when faced with end of life. As we become more mindful, we will be able to recognise the stages of death more easily and introduce practices to best support the transition. We will also explore fear of death, fear of pain and moving from regret and resentment towards forgiveness.
We expect that this course will then be followed by a part two, in a similar format but the long term aim is to set up a support group of people who have gone through this training so as to support each other in the face of bereavement and in due course in the face of our own death.