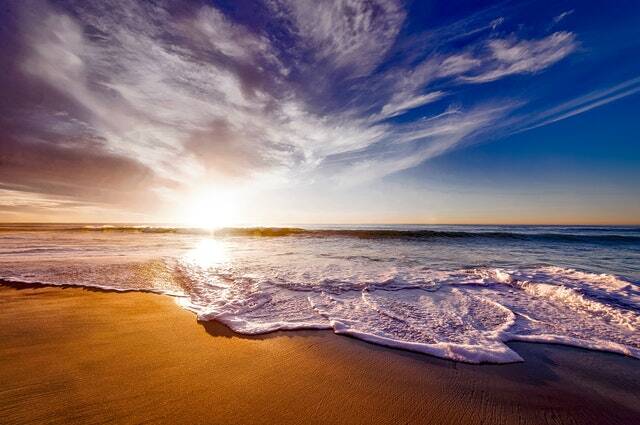 I like the following definition of equanimity which I use in our compassion training: "A warm engagement with the world without being troubled by it." The definition needs some unpacking as some of the things happening around us can be deeply troubling.
If we allow ourselves to become distressed – aka troubled – by what is happening around us, we can become preoccupied with the issue, make ourselves unhappy, and in the process we disempower ourselves. We are so caught up and reactive that we are unable to respond skilfully with clarity and wisdom so as to make a difference.
The warm engagement part is about engaging with the people and the world around us, so as to be of benefit. If we are caught up in our distress then we can struggle to engage in this way.
It sounds like common sense to me. But it isn't always easy!
It starts with contemplating how our distress disempowers us. For example constantly moaning about climate crisis, social injustice or inept politicians might give me temporary relief, but it doesn't help in the long run. It is like throwing a hot coal at my opponent – the coal will always burn me, but may not hit its target. My moaning won't impact the politicians but it does make me miserable.
My distress takes up my energy, makes me and those around me miserable and distracts me from doing something constructive that might actually be of benefit.
Once we understand the truth of how distress disempowers us, we can then set an intention. An intention to remove our focus from the distressing stories that are disempowering us. A choice to place our focus on thoughts of loving kindness or compassion to all involved in the story, including ourselves. This creates the conditions for wisdom and clarity to arise. I know this from my experience of practice.
Equanimity is a practice and requires discipline. Whenever we notice we are caught up with a troubling issue, that we are ruminating about it and it is causing us distress, we have a choice. We can drop the storyline and be with the underlying feeling, curious to see what can be recognised. We can also determine to work hard to do things that make a positive difference to the world and those around us.
Then if we find ourselves depleted it is important to focus repeatedly on all the things we are grateful for in our lives and all the big and small things that we appreciate each day. We cultivate joy to help us face what is difficult with equanimity.
My blog this week is a pep talk for me. This week you may need it too.
I watched the TV program 'Years and Years' which is a story of a family and of our country and what unfolds within the short term future. Deeply dystopian, but also scarily probable. Excellent TV but deeply disturbing.
Having been away for the last few weeks teaching I have heard little about the conservative leadership election. Then last night there was the Channel 4 debate, which I didn't want to watch. My family did. I noticed an involuntary tendency to continuously shake my head and my eyes pricked with the potential of tears as the program began. I can't decide whether they believe what they say, or whether they are saying what focus groups indicate will give them their best chance of winning. Either way, I don't believe a word that they say.
I find the lack of integrity in some of our politicians and the inability of our media or the law to hold them to account deeply troubling. I see our democracy crumbling before my eyes driven by egocentric greed and elite entitlement.
So I find myself quite despairing this morning. I have an intention to practice equanimity. I take my focus away from the stories of unfairness, wrongness and outrage. I feel anger and fear manifesting in my body. Tears pricking and a heavy feeling of hopelessness. Then I say some loving kindness phrases for all concerned and wait for some clarity. It is not easy.
What can I do?
I can continue to work hard to promote compassion based mindfulness as a way of empowering more of us to think and act for ourselves so as to break free of our evolutionary and cultural conditioning. I can train and support more people to teach compassion based mindfulness within their communities. I can continue to be politically engaged, sign petitions, peacefully protest. I can continue to develop my lifestyle to become more sustainable.
Compassion based mindfulness can help to free us from our evolved conditioning of selfishness, which is over-stimulated by the culture we find ourselves in. I have seen this in myself and in many who I have taught over the years. There is some hope in this and in our growing community of like minded mindfulness and compassion practitioners.
This is where I can place my focus to make a difference, if I can let go of my distress.
I am persevering in my practice of equanimity. Will you join me?
Kind Wishes
Heather
Heather is leading the first course in our series of Mindfulness training – Level 1 Mindfulness Course – Being Present – 25-27 October 2019. The weekend can be attended as the beginning of a four weekend course, or taken in isolation as a taster or a retreat.