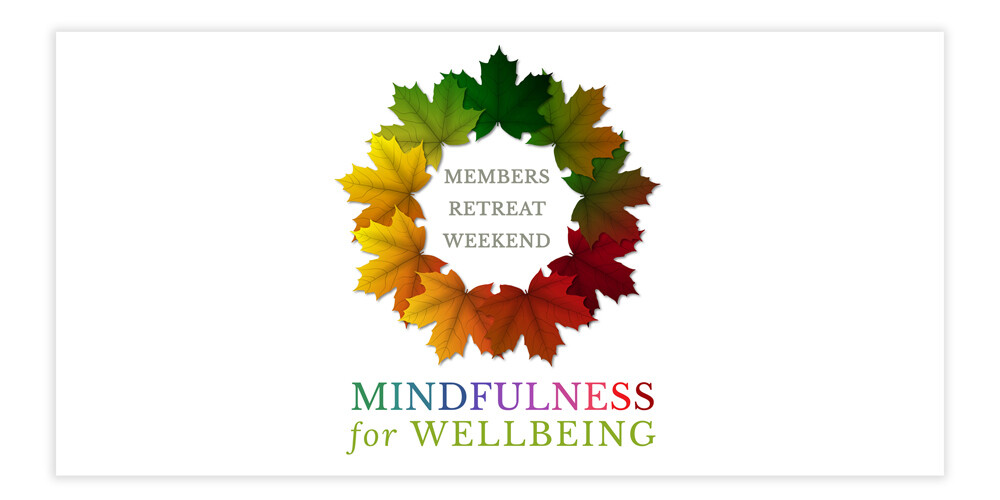 Members Weekend – Mindfulness for Wellbeing
AUTUMN FREE MEMBERS RETREAT WEEKEND ONLINE
Mindfulness for Wellbeing
with Kristine Mackenzie-Janson, Jacky Seery, Jan Mayor, Rosina Morrison and Jane Negrych.
We are looking forward to the autumn weekend of practicing and connecting around the theme of wellbeing.
We will include practices for grounding the body, taking in the good, resting in the midst and connecting with elements of nature from the comfort of our home. There will be the opportunity to do some mindful movement with qigong and we will be reflecting on an autumnal letting go and making preparations for the quiet of winter.
This weekend of practice and exploration will be offered to you by various tutors of the Mindfulness Association and aims to inspire your practice and nourish the sense of community between us.
The weekend is free for Mindfulness Association members (membership is £10 for the first 6 months and £4 per month after that. To read of other benefits to your membership, please see https://www.mindfulnessassociation.net/mindfulness-association-membership/).