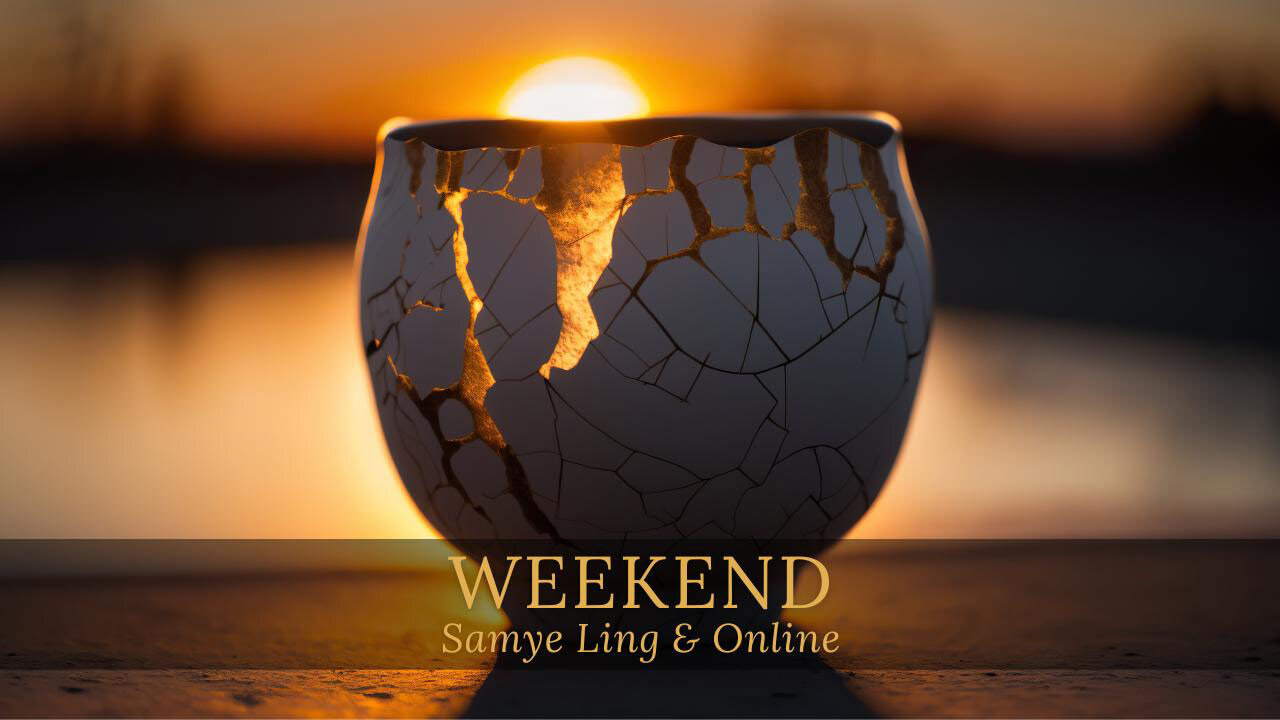 Trauma Informed Mindfulness (Samye Ling and Online)
Trauma can be described as a shock to our system, a negative experience that has overwhelmed us to the point where we experienced that adequate support or resources, internal or external, were not available to us. It can be seen as a difficult experience from which we have never fully recovered, like a deep wound within the psyche that never completely heals.
Over the past few decades there has been a growing awareness that trauma manifests in a variety of different ways, with corrosive effects on our psyche, our bodies, our relationships and our communities. Approaching trauma treatment exclusively from a Western medical perspective may therefore not be always appropriate, and in some cases detrimental. What is needed is a multi-disciplinary, holistic approach. One such approach is mindfulness.
For some people mindfulness practice can facilitate a sense of stability and calm. But for other people it can unearth experiences linked to trauma that they would much rather forget or avoid. In these cases mindfulness practice can be very challenging, and without a trauma-sensitive lens, it can actually intensify their suffering.
It is therefore essential for mindfulness practice and teaching to be placed in a trauma informed context, so that the practices are tailored to meet the specific needs of people who have experienced trauma. This will be the focus of the weekend which can be seen as opening the door to a lifelong journey of practice and healing.
Natasha is a senior psychotherapist, specialising in trauma, currently working for an NHS trauma service in London. Choden is a long time Buddhist monk and mindfulness teacher. Together they will explore how mindfulness, acceptance and self-compassion in the context of trauma can promote healing and integration.
Please note this course is aimed at mindfulness practitioners. There will be a course later in the year aimed at mindfulness teachers and/or therapists.
Tutor: Choden and Natasha Micharin
Dates: 12-14 April 2024
Price: £165.00 including manual
Times: 19.00-20.30pm on the Friday evening (after soup at 18.00pm) in-between 8.00am and 20.00pm on the Saturday and in-between 8.00am and 15.00pm on Sunday.
Booking: Please press the 'Book Here' button.
Location: Online via Zoom or at Samye Ling
If attending in person please book your accommodation and meals for the weekend directly with Samye Ling by emailing bookings@samyeling.org. They will need to know the dates that you would like to stay, what room you would like (please click here to see the room types and prices), your name, and the name of the second person if you are booking a twin room, your address, phone number and preferred email address for the booking. No room bookings can currently be made via the Samye Ling website.