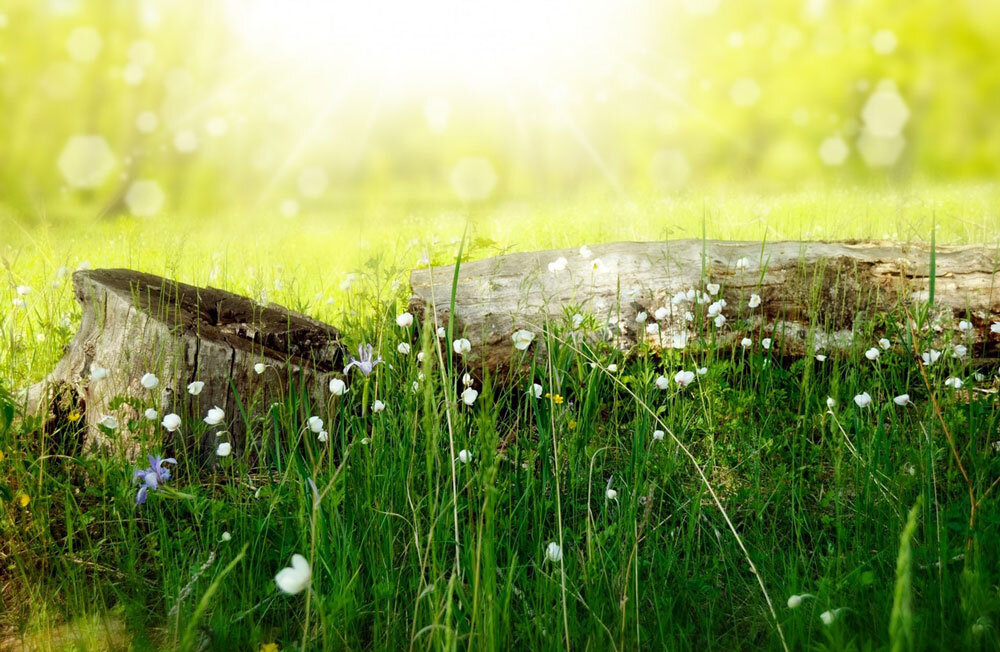 When we think of mindfulness and compassion in action, we often jump straight to thinking about gestures of kindness, or caring interventions, or supportive acts, and usually aimed at someone other than ourselves. I sometimes feel there can be something a bit 'Tom and Jerry' about this – you know the thing – Tom chases Jerry, who stays well ahead of him, but then Jerry dashes straight out off the edge of a cliff – and Tom follows him. Their sheer momentum keeps them suspended in mid-air and propelling themselves forwards – for a while. Then they suddenly look down, realise they've been running on empty, and crash downwards.
It can be easy to get focussed on our momentum, but how often do we look down to check that the supporting geography is still in place? How often do we really step back and invest in the self-care that sustains us?
We can forget ourselves. Perhaps there's some false humility at work, or a sense of 'this isn't about me – I'm doing this for others'.  I was reading a website recently that described some wonderful mindfulness work in prisons and how to get involved, but there was no information at all about the project's author. It felt rudderless – who was issuing this invitation to me? I didn't feel I was being engaged with.
When it comes to our mindfulness teaching, maybe we've got the green light from our teacher training, we've got our head around the curriculum and how it all fits together, and we know the practices really well. We've hired a room, got the workbooks together, convened a group. All great, of course. But where are we in all of this? Where is the person of the teacher and how are they connected with the work they are preparing to offer?
At the end of October, 24 of us gathered at Samye Dzong in London for a first 'Courage to Teach' weekend retreat-workshop for mindfulness teachers and teachers-to-be where we made space to tend to the person of the teacher. Over the weekend, with the help of poems, writings and metaphor, we gently asked ourselves deep questions about the challenges we face in our teaching and work, what sustains us during these times of challenge, 'who we are' as teachers and what parts of ourselves are we reveal when we teach, and our experiences of vulnerability and authenticity.
These are not questions that you ask yourself – or each other – casually or directly. They are deep and delicate matters. When you spot wild deer in the woods, if you move and they get wind of you, they'll be off in a flash. It can be the same with our deeper truths and the process of taking time to access them. Care and gentleness are needed. The approach we take in 'Courage to Teach' work is based on contemplative talking circles, called 'circles of trust', a method developed by Parker J. Palmer, the American educationalist and social activist. Just because we call them circles of trust though, doesn't mean that automatically happens. So we build up the architecture of trust for these weekends step by step, using our mindfulness and compassion practice alongside principles and practices that are part and parcel of the circles of trust approach – an invitational style, spacious programming to allow for inner work and for our inner voice to be heard, a range of different modes of reflection, open honest questioning and empathetic listening, non-fixing, and exploring intersections between personal and universal stories of experience.
Seeing our teaching life and work clearly means acknowledging a wholeness that we may sometimes be very tentative or even awkward about naming. I was recently on a monastic-led retreat where the monk who was teaching confessed that he'd always struggled with mindfulness of the breath practice, and found it easier to observe body states and mind states. It was an important piece of sharing where he decided to show up – his onstage persona and his off-stage or more private persona where his doubts resided. It gave us permission to admit to ourselves that we also have bright spots and shadows.
Wholeness underpins our teaching though: we can't really teach unless we are willing to show up – with our successes, our struggles, our uncertainties and our knowings – our darkness and our light. They are part of all of us. 
We are running another 'Courage to Teach' retreat-workshop in May 2019 at Samye Ling, where we'll once again co-create a circle of trust for the purposes of exploring our inner lives as teachers (or teachers-in-training). The weekend will be led by Barbara Reid (who's a facilitator for the Center for Courage & Renewal which developed the circles of trust approach) and Heather Regan Addis.  Barbara builds each workshop programme from scratch so although the approach taken in circles of trust is always the same, the content, metaphors and questions are different each time. for more information and to book a place, go to….
Here are some things people said about this last one…
"…. [a weekend] that allowed/invited me to express what was alive for me personally in real depth."
"The permission to truly trust the process to allow insights to arise respects each individual experience with validity and a real sense of wholeness…"
"In two days I got clarity on something I'd been contemplating for a while…"
"The content was not easy, but the way it was presented, with each element being guided, made it feel very manageable…"
"Supports inner learning and helps on the journey of embodying the teaching of mindfulness."
"I know that I am deeply, deeply nourished by the weekend."
"Please run it again!"
For more information about circles of trust and the Courage to Teach, the following are helpful:
Website: www.couragerenewal.org (website for the Center for Courage & Renewal which created the circles of trust approach)
Book: Parker J. Palmer (2017 edition): The Courage to Teach – Exploring the inner landscape of a teacher's life; San Francisco: Jossey-Bass (available on Amazon)
Facebook: @couragerenewalukireland