Forget about enlightenment.
Sit down wherever you are
And listen to the wind singing in your veins.
Feel the love, the longing, the fear in your bones.
Open your heart to who you are, right now,
Not who you would like to be,
Not the saint you are striving to become,
But the being right here before you, inside you, around you.
All of you is holy.
You are already more and less
Than whatever you can know.
Breathe out,
Touch in,
Let go.
By John Welwood
This poem, by the American psychologist and writer John Welwood, offers me like a clear invitation into radical acceptance. It reminds me of Danna Faulds' Awakening Now, in the sense that both are urging us to stop this striving for a better and different version of ourselves, and recognise the richness of what is actually here.
Initially the word 'holy' felt a bit distant to me. All of me is holy, really? But then I found out that the word 'holy' is derived from the Old English hālig which means wholeness, as well as health and happiness. So, what if we're already a happy, healthy whole, and both 'more and less than whatever we can know'?
The way I understand it, this happiness is not the superficial one of just feeling nice and comfy, but the more deep and full one that comes from opening 'your heart to who you are, right now', the whole reality of our messy humanness. This connects to our potential for "the joy that doesn't chance with circumstances". It is talked about in the context of the Four Limitless Qualities that we explore in our Level Two training: loving kindness, compassion, joy and equanimity. A stable and textured joy, which includes the so-called imperfections of life. Something worth practising I think, even if it feels a bit far off at times!
So during this time of long summer days, why not take a few moments – maybe even right now – to rest into this flavour of acceptance and wholeness… How is that?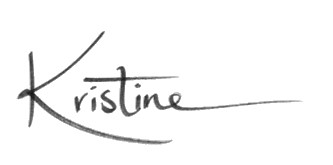 Photo by Myriam Zilles on Unsplash