(after Wallace Stevens)
The fortune that you seek is in another cookie,
was my fortune. So I'll be equally frank—the wisdom
that you covet is in another poem. The life that you desire
is in a different universe. The cookie you are craving
is in another jar. The jar is buried somewhere in Tennessee.
Don't even think of searching for it. If you found that jar,
everything would go kerflooey for a thousand miles around.
It is the jar of your fate in an alternate reality. Don't even
think of living that life. Don't even think of eating that cookie.
Be a smart cookie—eat what's on your plate, not in some jar
in Tennessee. That's my wisdom for today, though I know
it's not what you were looking for.
by Richard Schiffman
I've started the blogpost entry for today three times over with different poems, and that was after endless leafing and browsing through a pile of books and as well as the world wide web. Why is it that it's so easy to be content with what's there one day, and so hard the next? (and yes, I'm talking about more than just this poem right now…)
And then my eye fell on this one by the environmental journalist and poet Robert Schiffman, and it made me smile. I remember my favourite teacher in high school reminding me regularly that "if you don't have what you like, you better like what you have". I would disagree, surely if you don't have what you like you should work harder and try more, until you do?! Definitely not the wisdom I was looking for!
I guess this is where Pema Chödrön comes in when she talks about the benefits of hopelessness. In her book 'When Things Fall Apart' she says:
"Giving up hope is encouragement to stick with yourself, not to run away, to return to the bare bones, no matter whats going on. If we totally experience hopelessness, giving up all hope of alternatives to the present moment, we can have a joyful relationship with our lives."
And reflecting on that, I can feel my jaw softening and my breath deepening. It opens the possibility to relax into what's already here, moment by moment, and looking with fresh and friendly eyes at what's there. This brings to mind a little poem by John O'Donohue:
Fluent
I would love to live
Like a river flows,
Carried by the surprise
Of its own unfolding.
Living like that, I don't have to go searching for a fortune that's not mine… and who knows what surprises my own fortune might bring!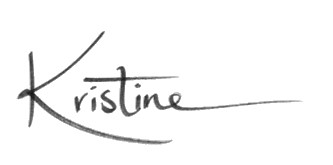 PS If you'd like to explore going with the flow more, why not join one of our in-depth mindfulness courses…
Photo by Mattia Bericchia on Unsplash